Gold prices remain in consolidation mode
Market report Michael Blumenroth – 04.09.2020
Weekly market report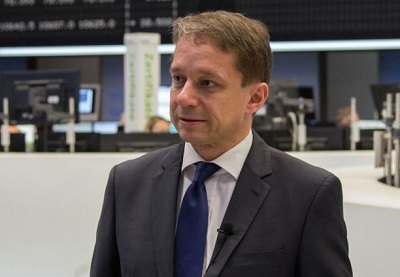 Gold has again been moving sideways within a fairly wide trading range. Among the topics that attracted the most attention across markets this week was the continued US dollar weakness at the beginning of the week, followed by a noteworthy mid-week correction. The US dollar initially traded lower against a number of other currencies than it has in more than two years. The euro against the greenback also briefly recovered to 1.20 €/US$. However, the US dollar started its journey to recovery on Tuesday afternoon, and in the meantime, the €/US$ exchange rate has dropped by more than two cents.
Slight week-on-week decline
On the one hand, a stronger US dollar over the course of the week brought gold prices back from their weekly highs, but on the other, the slight drop in government bond yields offered some support, especially in the US. Gold prices have thus far shown no reaction to the weak US stock markets on Thursday evening and currently trade slightly below last Friday's levels. The 1,900 $/ounce mark remains out of sight.
From 1,947 $/ounce last Friday, the gold price had risen to 1,992 $/ounce by Tuesday morning, mirroring the weakness of the US dollar. On the futures markets, the 2,000 $/ounce mark was briefly exceeded. With the recovery of the US dollar, gold dropped to 1,922 $/ounce yesterday afternoon and currently trades slightly higher, around 1,936 $/ounce.
Xetra-Gold benefits from euro weakness
Xetra-Gold benefited from the somewhat weaker euro exchange rate compared to the previous week. After initially rising within regular trading hours from 52.55 €/gram to 53.50 €/gram on Wednesday morning, it withdrew to 52.35 €/gram on Thursday. It has since slightly recovered and traded around 52.55 €/gram this morning.
This afternoon, the focus will be on US labour market data, and the coming week will kick off in the US with Labor Day, a bank holiday.
I wish all readers a relaxing weekend.