Gold prices remain within well-defined trading range
Market report Michael Blumenroth – 18.09.2020
Weekly report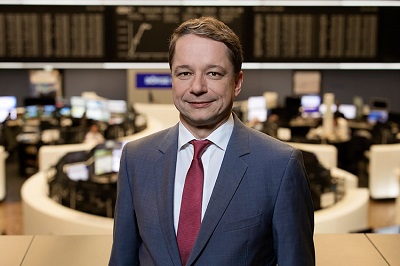 For almost exactly one month, gold has mostly been trading between 1,920 and 1,980 US$/ounce, a trading range which has remained intact throughout the week, even after the highly anticipated Fed meeting on Wednesday.
The Fed did nothing to surprise market participants. As expected, Fed bankers assume that US key interest rates will remain low in the long term; 13 out of 17 do not forecast any change in interest rates until the end of 2023, and markets continue to expect the next interest rate hike in autumn 2024, at the earliest. By then, the next US presidential elections will already be imminent. The Fed also stated its satisfaction with the current monetary policy and passed the baton to the fiscal policy makers, i.e. the US Treasury Secretary.
Gold with slight weekly gain in both US dollar and euro
A number of investors apparently expected the Fed to feel obliged to further increase the bond purchase programme, which currently stands at US$120 billion per month. As this did not happen, the US dollar rose in an initial reaction. Gold came under some pressure and dropped to a weekly low, but the US dollar reversed course yesterday.
From 1,942 $/ounce last Friday, gold had climbed to 1,973.5 $/ounce by Wednesday afternoon before the Fed meeting. In the wake of the stronger US dollar, the precious metal dropped to 1,933 $/ounce yesterday afternoon and traded around 1,953 $/ounce this morning.
The price of Xetra-Gold also rose moderately. Following an initial drop from 52.75 €/gram within regular trading hours to 52.55 €/gram on Monday afternoon, it rose to 53.50 €/gram on Wednesday. This morning, Xetra-Gold traded around 53.00 €/gram.
Focus returns to geopolitics
In the upcoming week, geopolitics are likely to top the agenda with the US election campaign and Brexit. In addition, a number of sentiment indicators will be published in the form of economic data, and the end of the quarter is near.
I wish all readers a happy and relaxing weekend.