After setback, gold prices are back on track
Market report Michael Blumenroth – 15.05.2020
Market report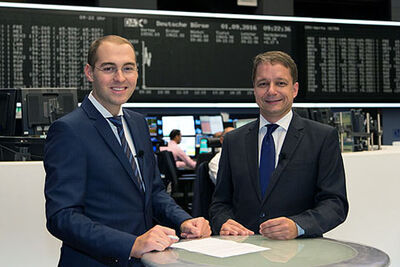 Echoing last week's development, gold prices came under some pressure at the beginning of the week, but had recovered by this morning and currently trade near their recent cyclical highs.
Over the course of the week, the markets saw a change in sentiment. While stock markets in particular had been rather optimistic at the end of the previous week, things took a turn for the worse following dampening statements made by the Fed chair and the US President.
Fed warns of pessimistic scenarios
On Wednesday, Fed Chairman Jerome Powell expressed scepticism about a rapid US economic recovery. His colleague Kashkari and other members of the Fed's Open Market Committee also made rather pessimistic statements, and US economic data has in part supported their views alongside rising US unemployment numbers.
US criticism of China fuels demand for safe havens
Moreover, the US President once again got carried away yesterday and brought the US-Chinese trade conflict back into the public eye. He also restated his accusation of China being partly responsible for the dire consequences of Covid-19. These statements directly affected market sentiment, and stock markets accordingly were under pressure by mid-week. Investors thus turned their attention back to safe havens.
Gold in US dollars on steady rise since Tuesday
This morning, gold was up against the US dollar a good one per cent week-on-week. Last Friday morning, it stood at 1,719 $/ounce; on Monday, it slid to its weekly low of 1,692 $/ounce. By Tuesday, the precious metal had regained traction, rising above the 1,700 $/ounce mark and reaching 1,738.50 $/ounce this morning. It currently trades at 1,737 $/ounce – not that far off from its seven-year high of 1,747 $/ounce, which it had reached on 17 April.
Xetra-Gold just below April record high
Throughout the week, the euro mostly remained within its familiar trading range of 1.08/1.09 €/US$, weakening towards the end of the week. The price of Xetra-Gold receded within regular trading hours from 51.05 €/gram last Friday morning to a weekly low of 50.30 €/gram on Monday, rebounding to 51.75 €/gram this morning at the start of trading, which is just below the record high of 51.90 €/gram of 24 April.
The restrained mood due to the uncertainty about the US and global economic development is likely to continue, and the Fed statements should not be ignored. Gold could therefore remain in demand as a safe haven.
I wish all readers a pleasant spring weekend.