Gold recovers slightly
Market report Michael Blumenroth – 09.04.2020
Weekly market report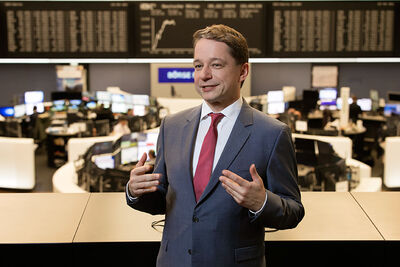 Compared to March, most markets (with the exception of oil and some emerging market currencies) saw the spread of a slight pre-Easter calm and less market volatility during Holy Week.
This was due to fact that the number of registered new Covid-19 infections seems to have slowed in New York, Italy, Spain as well as Germany, and Austria and Denmark announced at least a partial easing of restrictions.
Benchmark stock indices see slight recovery
These developments boosted a number of market participants' confidence that the peak of the corona crisis might soon be reached and a return to "pre-corona period" economic life may gradually be possible. As a result, the leading stock indices, especially in the US rose this week and may also have led to some of the money invested in gold as a hedge against possible stock market setbacks.
Gold-producing countries' currencies stabilise
The recovery of major gold producing countries' currencies was a more important factor influencing the rise of the gold price, especially on Tuesday. The South African Rand in particular was able to recover quite significantly from its all-time lows on Monday against the US dollar and euro. Currencies such as the Canadian and Australian dollars also recovered in the course of the week, making it less lucrative for gold producers in these countries to sell the precious metal in US dollars on the world market and then convert it into their home currency.
Gold in US dollars
Gold thus trades more than two and a half per cent higher than exactly one week ago. Last Friday, it stood at 1,613 US$/ounce. From last week's low (also on Friday) of 1,607 US$/ounce, the gold price rapidly rose on Monday and had reached 1,679.50 US$/ounce by Tuesday night. It retreated to 1,640 US$/ounce and has since been trading erratically within a range of approximately US$30, currently in its middle at around 1,655 US$/ounce.
Xetra-Gold up €1 week on week
The euro rose only slightly against the US dollar in the course of the week, so that its influence on Xetra-Gold was negligible. The price of Xetra-Gold thus rose within regular trading hours over the course of the week from 48.05 €/gram last Friday morning to a weekly high of 49.40 €/gram on Tuesday and 49.10 €/gram this morning at the start of trading.
This afternoon, the markets will once again focus on US unemployment data and any other news regarding the further impact of the Covid-19 pandemic.
I wish all readers a relaxing Easter weekend, and hope you and your loved ones stay safe and healthy.