Gold prices consolidate after new highs
Market report Michael Blumenroth – 17.04.2020
Market report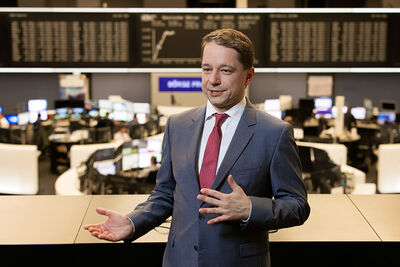 After holding back last week, the gold price has reached new cyclical and all-time highs against a number of currencies.
As COVID-19 continues to dominate the headlines, media coverage and markets over the course of the week, the latter have gone back and forth between optimism and pessimism. Since last night, more optimistic tones prevail. The first economic data published for both the US and China in March was shockingly weak (and the worst is probably yet to come in April) and thus, market sentiment remains cautious, especially as the reporting season which has just kicked off is also spreading unease.
The rising appeal of safe havens
Earlier in the week, as markets showed slight signs of optimism, the US dollar came under some pressure with regard to a number of currencies it had previously risen against. Especially gold-producing countries' currencies, such as the South African Rand and Australian and Canadian dollars, rallied. This, coupled with uncertainty about the worldwide damage COVID-19 will cause worldwide, ensured that investors reverted to investments deemed safe, such as bonds, the Swiss franc and gold. Gold thus reached seven-year highs against the US dollar and new all-time highs against the euro, the South African rand and the Australian dollar, among others. Yesterday evening and overnight, the gold price somewhat eased. This was due to the US President's presentation of a step-by-step plan to reopen the economy as well as the reported successes of the drug Remdesivir in treating COVID-19 patients.
Solid week-on-week gains for gold in US dollars
In a direct week-on-week comparison, gold trades roughly two and a half per cent higher than on Thursday last week at this time, when it stood at 1,655 US$/ounce. By Easter Monday, the precious metal had already climbed significantly, above the 1,700 US$/ounce mark, and reached its seven and a half year high of 1,747 US$/ounce on Tuesday afternoon. After a setback to 1,710 US$/ounce, it touched the 1,740 US$/ounce mark again yesterday afternoon, but then gave way for the above mentioned reasons. Currently, it trades at 1,695 US$/ounce.
Xetra-Gold rises above 50 €/gram
In the course of the week, the euro initially rose against the US dollar, but then gave up its gains. As a result, the new all-time high for gold in euros per ounce was marked yesterday afternoon at 1,597 €/ounce. Within regular trading hours, Xetra-Gold climbed from 49.10 €/gram last Thursday morning to a weekly and all-time high of 51.40 €/gram yesterday afternoon and then to 50.50 €/gram this morning at the start of trading.
The markets will continue to focus on any news of the impact of the coronavirus pandemic. In this atmosphere of uncertainty, safe havens may continue to be in demand. Many analysts have at least raised their forecasts for the gold price somewhat in the past few days. We'll have to wait and see.
I wish all our readers a relaxing and sunny weekend.