Gold prices see little week-on-week change
Market report Michael Blumenroth – 03.04.2020
Weekly market report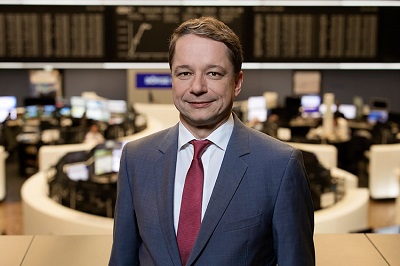 ... although "little" is relative. Compared to the previous three weeks' development, market movements and daily fluctuations were simply somewhat less pronounced. It is needless to say that general life and the financial markets remain firmly in the grip of Covid-19 and its ruthless advance across the globe, both in terms of health and in terms of its impact on the real economy.
US unemployment soars
Following last week's shocking number of 3.3 million in new US applications for unemployment benefits, the current week saw the figure double to 6.6 million. To put these numbers in perspective: the previous "record" weekly first-time applications for unemployment was 0.6 million.
Even if, surprisingly, other US economic data remained above expectations, the main focus across all countries remains on the labour market. Spain also provided rather sobering employment data yesterday. The global economic future now depends on how quickly the rise in Covid-19 infections can be contained and lock-down measures come to an end.
Strong US dollar
Government bond markets saw volatility throughout the week – one day's gains turned into the following day's losses. The sharp rise in the US dollar against a number of currencies, be it the euro, commodity or emerging market currencies, was especially striking. The South African rand receded to an all-time low, in turn weighing on the gold price (the weaker the rand, the more lucrative it is for local producers to sell gold).
Gold is thus currently traded somewhat below last Friday's level, when it stood at 1,622 US$/ounce. The precious metal kicked off the trading week at its weekly high of 1,640 US$/ounce. Alongside the rising US dollar, gold had receded to 1,569.50 US$/ounce by Tuesday evening. Since then, it has been trading in constant ups and downs between 1,570 and 1,620 US$/ounce. Weak US labour market data yesterday nudged investors back into gold. It currently trades slightly lower, at 1,613 US$/ounce.
Fed sets the tone
The euro weakened significantly in the course of the week. The US dollar is now sought as a safe haven. On the other hand, the Fed is leading the way forward for central banks worldwide.
Xetra-Gold price rises
Within regular trading hours this week, the price of Xetra-Gold rose from 47.25 €/gram last Friday morning through a weekly low of 46.25 €/gram on Wednesday to 48.05 €/gram this morning at the start of trading.
For the foreseeable future, market movements will remain in the tight grip of Covid-19 and its consequences, and safe havens are likely to stay in demand.
I wish all readers a relaxing weekend. Stay healthy.