Gold prices hold up well despite stock market rally
Market report Michael Blumenroth – 29.05.2020
Weekly market report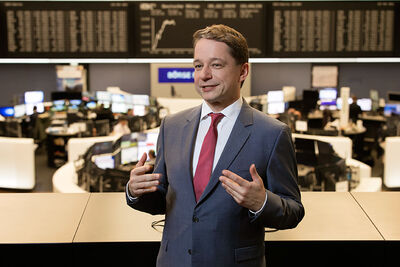 The week was dominated by a sharp recovery across equity markets, albeit somewhat slowed last night by the announcement of a press conference to be held by US president Trump today, which will deal with the US reaction to China following the planned imposition of the new Hong Kong security law. It is also notable that demand has most recently tended to focus on "old economy" companies, which has driven the DAX®, Dow Jones, S&P500, etc. to their highest levels since the beginning of March. Investors are obviously betting on a foreseeable economic recovery after many economies are easing their Covid-19 measures.
At the beginning of the week, the markets ignored escalating tensions between the US and China. The press conference to be held by Trump today may provide us with more clarity regarding the state of affairs.
Investors turn their backs on safe havens
Over the course of the week, investors tended to abandon safe havens such as the US dollar, the Swiss franc and top-rated government bonds. Still, the gold price softened only slightly, and gold prices outside the dollar universe were amplified due to the recent weakness of the US dollar.
Week on week, gold is just under one per cent cheaper against the US dollar this morning; last Friday morning, it stood at 1,736 $/ounce and rose to 1,740 $/ounce intraday, but had dipped to its weekly low of 1,694.50 $/ounce on Tuesday afternoon. By Tuesday evening, the gold price recovered by 20 $/ounce and reached 1,727.50 $/ounce yesterday. This morning, the precious metal traded at 1,720 $/ounce.
Strong euro, weaker gold price
The euro rose to a two-month high this morning at 1.1100 €/US$. The price of Xetra-Gold decreased over the course of the week, from 51.15 €/gram last Friday morning to 49.50 €/gram on Wednesday afternoon. It recovered to 50.50 €/gram yesterday afternoon and kicked off trading this morning at 49.85 €/gram, due to the strength of the euro.
Markets are now waiting to see whether the US will impose sanctions or other measures against China. A further escalation could boost both the US dollar and gold prices. Another open question is whether the markets will remain risk averse in the coming week.
We wish all our readers a happy and sunny weekend.