Gold continues to track US dollar development
Market report Michael Blumenroth – 23.10.2020
Weekly Market Report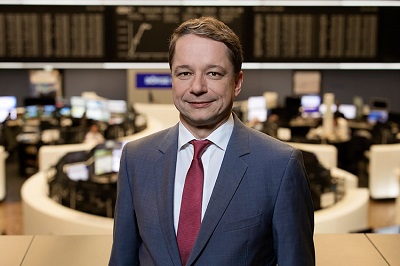 Gold prices have remained on the course already mapped out in last week's report, moving sideways and mostly within sight of the 1,900 US$/ounce mark.
Loyally following the movements of the US dollar, gold prices rose when the US dollar weakened and declined diametrically to a rising greenback. While the dollar started the week from a position of strength, it steadily declined from Monday afternoon and reached a monthly low on Wednesday, both against the euro and the other G10 currencies, and weakened even further against Asian currencies. The dollar thus slid to a one-and-a-half year low against the Chinese renminbi and to new cyclical lows against the Korean won.
Hopes for US fiscal package remain important factor
Paradoxically, the US dollar suffered from the fact that, from Tuesday onwards, hopes for a major fiscal package in the US were on the rise, either before or after the election on 3 November. While the measure is indeed likely to boost the US economy, it will also lead to a significant increase in US government debt. Inflation expectations are also on the rise, which market participants believe should weaken the US dollar in the medium term – especially as the Fed is likely to take its time with regard to raising interest rates. Towards the end of the week, the greenback somewhat recovered, as its safe haven appeal increased due to the fact that coronavirus infections are again rising across Europe and the US.
Market participants take wait-and-see approach
The markets remain in a waiting position. Gold is therefore trading slightly higher in US dollars week on week. From 1,905 $/ounce last Friday, the gold price rose to 1,931 $/ounce on Wednesday afternoon when the US dollar slid to its weekly low. By yesterday afternoon, however, gold was again down to 1,895 $/ounce. With the US dollar losing some of its strength, gold prices rebounded. This morning, gold trades around 1,910 $/ounce.
Xetra-Gold lost some of its strength in light of the firmer euro. After last Friday's intraday rise from 52.35 €/gram to a weekly high of 52.55 €/gram within regular trading hours, it turned south and steadily receded, reaching 51.55 €/gram yesterday afternoon. Currently, Xetra-Gold trades around 51.90 €/gram.
In the coming days, the coronavirus pandemic, US fiscal package and US presidential elections will certainly remain the topics dominating the news and markets.
I wish all our readers a pleasant and relaxing weekend.