Gold prices remain near previous week's levels
Market report Michael Blumenroth – 11.09.2020
Weekly market report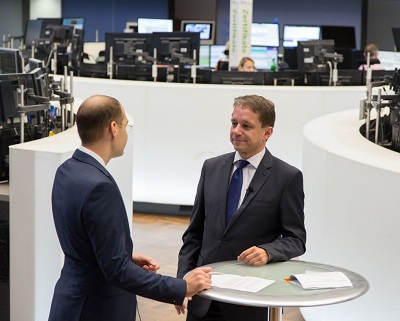 Echoing the past weeks' prices, gold again traded in the 1,930–1,950 $/ounce range this Friday morning, a level that the precious metal seems to be drawn to in spite of the ups and downs throughout the trading week.
This week's main focus has been on US stock markets, which have been volatile since last week Thursday, especially in the tech sector. While many analysts are wondering whether we are seeing a mere short-lived correction or a more long-term trend, stock market volatility in the US is causing price movements in other markets. The US dollar is in demand as a safe haven on the currency markets, especially with stock markets heading south, while selling is up in recovery phases. The strength or weakness of the US dollar, in turn, also affects commodity prices, which is why gold prices declined this week alongside a rising US dollar, and vice versa.
Weekly high on Thursday
Gold reached its weekly high when the euro climbed above the $1.19 mark against the US dollar yesterday afternoon, following a press report that the ECB is momentarily not planning on interfering with the supposed euro strength.
From 1,936 $/ounce last Friday, the gold price had dropped to 1,907 $/ounce by Tuesday afternoon due to the then firm US dollar exchange rate, thus once again remaining staunchly above the $ 1,900/ounce mark. The above-mentioned weekly high yesterday afternoon was 1,967 $/ounce, and the precious metal currently trades slightly lower, around 1,942 $/ounce.
Xetra-Gold with slight weekly gain
The price of Xetra-Gold also saw a slight increase. After initially dropping from 52.55 €/gram within regular trading hours to 52.05 €/gram on Tuesday afternoon, it rose yesterday to €53.10/gram. This morning, Xetra-Gold traded around 52.75 €/gram, also with a slight weekly gain.
There are plenty of issues on this week's agenda to keep the markets on their toes. The US election campaign is picking up momentum, Brexit negotiations between the EU and Britain remain strained, and Covid-19 case numbers are again rising rapidly in many regions across the globe. Coming up next week is the next Fed meeting.
I wish all readers a happy late summer weekend.