Gold prices recovered
Market report Michael Blumenroth – 14.01.2022
Weekly market report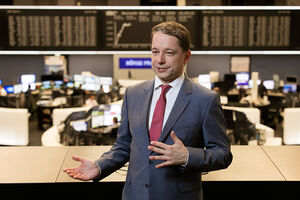 In contrast to the New Year's first trading week, the past five days have been more profitable for Gold investors. The markets focused on US consumer price data, which, compared to January 2021, have seen the steepest rise since 1982. This development had, however, been expected and priced in accordingly. In contrast to a number of summer and autumn months, the actual inflation rate at least did not surpass analysts' expectations.
The persistently strong price pressure continues to keep the Fed on its toes, with various Monetary Policy Committee members emphasising time and a gain that they could well accept a first rate hike as early as March. The markets are in line, expecting four rate hikes by the end of the year, starting in March.
US dollar weakens
In this market environment, bond yields and the US dollar exchange rate would ordinarily have continued to rise due to the increasingly apparent turnaround in US interest rates. Instead, both long-term market interest rates and the greenback declined over the course of the week. Market participants apparently had the foresight to price in these developments well ahead of time and their positioning across bond and currency markets may have been quite significant and largely biased towards further rising yields and a firmer US dollar ahead of the publication of inflation data, resulting in profit-taking.
Gold thus almost completely recovered the previous week's losses. From 1,791 US$ per ounce last Friday morning, it rose to 1,828 yesterday afternoon. This morning, gold in US dollars traded marginally lower at 1,827.50.
Xetra-Gold slightly up week-on-week
Gold prices also gained against the euro. While Xetra-Gold hovered at 50.70 € per gram on Friday afternoon at the end of last week, it rose to 51.50 on Wednesday afternoon. Due to a firmer euro, it retreated to 50.85 yesterday afternoon and was expected to start trading this morning at a slightly firmer 51.20.
This afternoon, the focus will likely be on US retail sales data. Inflation and central banks' reactions to it will certainly remain a dominating topic next week. On Monday, the US will be closed for trading due to Martin Luther King Jr. Day.
I wish all readers a sunny and relaxing winter weekend.