Gold price: drivers and obstacles in 2020
News (Advertising) Arnulf Hinkel, Financial journalist – 21.08.2020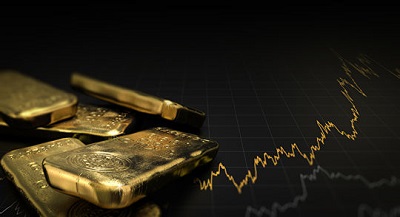 Following the price slump on 11 August 2020, many investors are wondering whether this will mean the end of the gold rally that started in October 2018. The basic mood of many investors remains positive: according to the current market sentiment published by the German website goldpreis.de, 84 per cent of visitors to the site believe that the gold price will rebound significantly by October 2020, while 16 per cent expect the price adjustment to last longer. The direction of the gold price until the end of 2020 depends on various factors.
Factors which might fuel the gold price
Since the spring of 2020, Covid-19 has been the driver of the gold price. Both the successful resolution of the pandemic and its economic consequences may have a strong impact on the gold price for the rest of the year. If a vaccine that works for everyone is not found until next year, and if economies recover along a U-shaped recession curve, meaning a full economic recovery does not take place until 2021, the gold price is likely to remain strong. Similarly, a continued inflation risk as well as an extension of the major central banks' current interest rate policy would have a positive effect on gold. A recovery in gold demand by Asian private households, especially in China and India, could also strengthen the gold price in the coming months.
Factors with a potentially negative impact on the gold price
If the gold price further weakens until the end of the year, Covid-19 will also most certainly play a role. A rapid overcoming of the pandemic through an unexpectedly swift development of a reliable vaccine or a mutation of the virus resulting in a more harmless disease could weaken gold demand, as could a rapid recovery of the global economy along a V-shaped recession curve. Also, the US presidential elections could put pressure on gold in the event of a Democratic victory, given the US-Chinese trade conflict will then likely be resolved in the short term. According to a Bloomberg study, a clear reaction of the gold price could not be determined after the US presidential elections between 1972, when Nixon was elected, and 2012, when Obama was elected to serve a second term. Throughout this period, foreign and economic policy positions of Democrats and Republicans had largely been very similar. This changed radically with the election of Trump in 2016.