Gold price tops US$1,800 and €1,600
Market report Michael Blumenroth – 10.07.2020
Weekly market report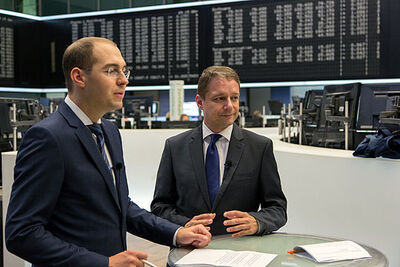 After nearly nine years, the gold price has surged above the 1,800 US$/ounce mark. Euro gold also stood its ground, reclaiming the 1,600 €/ounce mark.
The reasons are familiar; Covid-19 maintains its tight grip on the world as infections in the US exceed 3 million, with more than 60,000 daily new cases reported. On the other side of the globe, Melbourne is returning into lockdown, schools in Hong Kong are closed, and Mexico is seeing a sharp rise in infections.
A volatile week for stock markets
The unstable situation is reflected across markets, and stock markets clearly show investors' uncertainty, with the exception of US tech stocks (NASDAQ at new all-time highs almost daily) and the leading stock exchanges in Shanghai (except for today) remaining unimpressed and moving steadily upward. With low interest rates around the globe, latent inflation expectations for the future and uncertainty ruling the stock markets, the environment for gold remains constructive.
US dollar gold hits weekly high on Thursday
Week-on-week, gold trades around 1.2 per cent higher in US dollars and was thus able to defend almost half of its weekly gains. Last Friday it stood at 1,775 $/ounce. From its weekly low of 1,770 $/ounce on Monday night, the precious metal saw sharp rises on Wednesday afternoon and Thursday. It topped the 1,800 $/ounce mark on Thursday afternoon and was driven to 1,818 $/ounce by follow-on buying. After another mid-day high yesterday, it slid back slightly below the 1,800$/ounce mark due to profit-taking and traded at 1,797 $/ounce this morning.
Xetra-Gold with weekly profit despite stronger euro
The euro is slightly stronger than last Friday and remains within its trading range of 1.1150 to 1.1350 €/US$, except for a brief upward excursion yesterday morning. The price of Xetra-Gold thus also rose over the course of the week within regular trading hours from 50.80 €/gram last Friday morning to 51.60 €/gram on Wednesday afternoon to a slightly lower 51.30€/gram this morning. At its weekly high, gold traded at 1,603.75 €/ounce on Wednesday.
The markets are likely to linger between hopes and fears amid the looming threat of Covid-19.
I wish all our readers a relaxing weekend.