Gold climbs to highest US dollar level since October 2012
Market report Michael Blumenroth – 26.06.2020
Weekly market report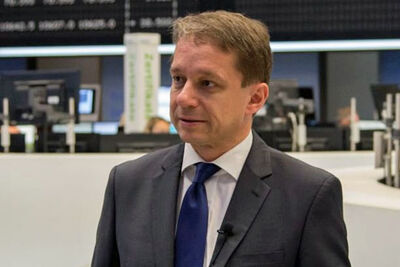 Following the past weeks' upward development, gold in US dollars jumped to a new cyclical high, mainly due to renewed fears that Covid-19 will remain a dominating factor for a long time to come. The daily number of new infections in the US has risen to its highest level in two months, and in many countries in Central and South America, the virus also remains on the rise. Investors had kicked off the week with an appetite for risk, but grew more timid on Wednesday amid significant losses on the European and US stock markets.
However, the US dollar remained in demand as a safe haven currency, and market participants' risk appetite started to increase yesterday. Gold, thus, was unable to defend its weekly highs.
2 per cent rise for gold in US dollars and euros
Gold in US dollars has seen a 2 per cent week-on-week rise from 1,731 $/ounce last Friday morning. By midday Wednesday, it had reached its (almost) eight-year high of 1,779.50 $/ounce and then retreated to 1,756 $/ounce for the above mentioned reasons. The precious metal has since traded around 1,760 $/ounce; its current price is 1,765 $/ounce.
The euro stands at roughly the same level as last Friday. Xetra-Gold has thus also gained roughly 2 per cent over the course of the week within regular trading hours. It climbed from 49.65 €/gram last Friday morning to 50.70 €/gram on Wednesday afternoon and stood at around 50.60 €/gram this morning.
The markets will continue to focus on Covid-19 for the foreseeable future. As the first half of the year comes to a close, reallocations are likely, which often make valid short-term forecasts difficult due to increased volatility.
I wish all readers a happy and sunny weekend, and a safe trip to all readers heading off to their summer destinations.