Gold remains slightly below cyclical highs
Market report Michael Blumenroth – 03.07.2020
Weekly market report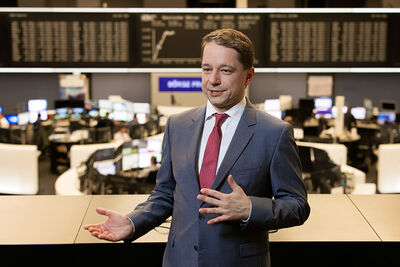 Echoing last week's development, gold in US dollars reached new eight-year highs.
As for the general situation, little has changed. The daily number of new Covid-19 infections in the US is rising to new record levels. Although certainly also due to increased testing, it seems that the US has yet to defeat the first wave of the virus. In a number of US states, the restrictions and lockdown measures which had been lifted have been partially reinstated. Among market participants, concerns that the US economic recovery could slow are mounting.
Global stock markets and US economic data in positive mood
Nevertheless, US economic data continues to exert optimism. Although labour market recovery is sluggish, sentiment indicators such as the ISM manufacturing index show increased economic activity.
While global stock markets have seen price gains over the course of the week, investors still feel the need to hedge their positions, which in turn tends to have a supporting effect on gold prices.
Gold reaches eight-year US dollar high on Wednesday
The gold price in US dollars has therefore seen a slight weekly rise. From 1,765 $/ounce last Friday morning, it reached an afternoon low at 1,748 $/ounce amid positive US economic data. The precious metal then moved to an eight-year high of 1,789 $/ounce by Wednesday afternoon. The futures markets saw the gold price climb above the 1,800 $/ounce mark, which apparently caused profit taking. Gold thus dropped to 1,758 $/ounce yesterday afternoon and currently trades at 1,775 $/ounce.
Xetra-Gold sees slight week-on-week gain
The euro is trading slightly above last Friday's levels. Xetra-Gold thus also rose over the course of the week, from 50.60 €/gram last Friday morning to 51.40 €/gram on Wednesday afternoon, and dropped to 50.80 €/gram this morning. As the US is preparing to celebrate Independence Day, we are slowly settling into the summer season, which means potentially illiquid and sparse markets. Above all, Covid-19 will certainly continue to dominate.
I wish all readers a restful and sunny weekend.