Gold increasingly important for central banks
News Arnulf Hinkel, financial journalist – 03.06.2020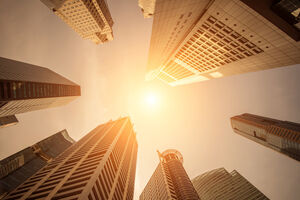 The World Gold Council recently published its findings on central banks' sentiments towards gold in this year's Central Bank Gold Reserves Survey. The results indicate an increasingly positive attitude towards gold and a stronger propensity to purchase gold compared to last year's survey. This is particularly notable as 2019 already saw record levels with a 650 tonne increase in global gold reserves.
75 per cent expect gold holdings increase over next twelve months
In 2019, 54 per cent of the central banks surveyed expected an increase in global gold reserves. This year, the figure is considerably higher at 75 per cent. When asked about their own plans to purchase gold, 20 per cent answered in the affirmative, which also indicates a clear year-on-year upward trend. In 2019, a mere 8 per cent planned to do so. The central banks surveyed also expect gold to grow increasingly important as a currency reserve over the next five years. More than two thirds of those surveyed expect the share of total gold reserves to rise from its current 12 per cent to as much as 20 per cent.
Crisis-related factors drive demand
88 per cent of those surveyed cited low or negative interest rates as a relevant factor for their reserve management decisions. Yet above all, it is market uncertainty alongside the crisis-relevant properties of gold which central banks in 2020 are regarding as more significant than last year. The statement "gold bears no default risk" is thus considered highly relevant by 74 per cent, as opposed to 59 per cent in 2019. The role of gold as an "effective portfolio diversifier" is also seen as an important factor by 64 per cent, while only 50 per cent were of that opinion in 2019. The statement "Gold is a highly liquid investment" saw the highest increase of approval rates among the most relevant factors for purchasing gold: 57 per cent of the central banks surveyed now share this belief, compared to only 41 per cent in 2019.