Gold vs. stock markets 2020: how performance compares
News Arnulf Hinkel, financial journalist – 09.10.2020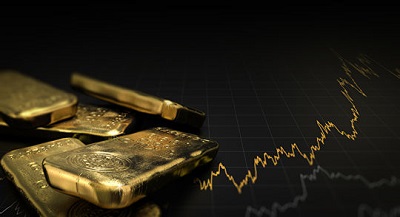 Although some exciting developments are still to be expected this year – e.g. the outcome of the US presidential elections or the further course of the Covid-19 pandemic – it nevertheless seems justified after more than nine months to attempt a first quick review of 2020 from an investor's perspective. The Liechtenstein-based asset management company Incrementum AG did just that as part of their current "In Gold we trust" report on gold price performances. Gold and stock market performances were put in relation and broken down to examine the gold price in key currencies and their respective domestic stock markets.
Extreme developments for rouble and renminbi
In 2020, stock market and gold prices moved in opposite directions almost all over the globe: in US dollar, the gold price gained 23 per cent year-to-September while the US stock market showed zero growth; the gold price in euro rose by 18 per cent while the German blue-chip index DAX dropped 5 per cent, and we see a similar story in yen. The stock markets in Canada and Australia contracted more sharply, by 7 and 14 per cent, respectively, while gold increased by 26 and 22 per cent in the country's respective currencies. Russia and China proved to be special cases: while the Russian stock market lost 4 percentage points, the gold price in rouble simultaneously exploded by 53 per cent. China was the only country in the study to experience a significant increase on the stock market (12 per cent), while the gold price in renminbi gained 20 per cent at the same time.
Covid-19 amplifies a long-term trend
2020 has been an exceptional year in every respect. It is not surprising that gold is in particularly high demand this year. However, a look at gold's performance in key currencies over the last 20 years shows a long-term trend: according to the data, gold increased by an average of 10.3 per cent p.a. in both US dollar and yen, and by 9.5 per cent in euro as well as in Canada and Australia in their respective national currencies. Worldwide, the price of gold has risen by an average of 10 per cent p.a. since 2000.