Gold tops 1,700 US$ per ounce mark
Market report Michael Blumenroth – 12.03.2021
Weekly Market Report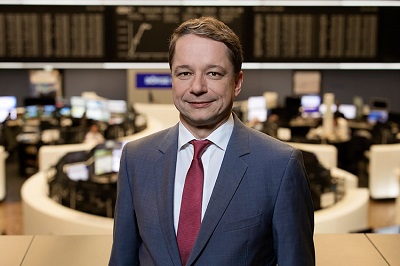 This week, gold prices once again mirrored the development of market interest rates on long-term US government bonds and the US dollar. At the beginning of the week, yields on ten-year US government bonds jumped to 1.61 per cent, the highest level since January 2020. As the yield gap between US bonds and their lower-yielding European counterparts (especially German Bunds) widened significantly, the US dollar also appreciated against the euro and the other G10 countries' currencies, to its highest level since the end of November.
Yields and US dollar weaken
Over the course of the week, however, yields again retreated, both in the US and the eurozone, and here especially following the announcement of an accelerated pace of pandemic-related bond purchases at yesterday's ECB meeting. The behaviour of US yields is even more important for the markets, having dropped to 1.48 per cent for the ten-year maturity by midday yesterday, whereupon the US dollar also weakened. Market participants' fears that the markets would have a hard time absorbing the tens of billions in new issues by the US Treasury in the course of this week, and would rather wait for higher interest rates in the future, thus did not materialise.
Gold in US dollars and euro perform similarly
The gold price also benefited from this development. It initially retreated from 1,695 US$ per ounce last Friday morning to 1,677 on Monday afternoon, but recovered significantly to just under 1,740 yesterday morning, when yields on ten-year US bonds fell to their low for the week. However, since yesterday evening, yields have been rebounding, causing gold to move conversely. It currently trades around 1,710.
The price of Xetra-Gold developed similarly within regular trading hours. From 45.65 € per gram last Friday morning, it dropped to 45.50 on Monday afternoon. From here, however, it advanced to its weekly high of 46.80 yesterday morning. At the opening of trading today, Xetra-Gold is also likely to trade slightly lower, around 46.10, due to the weaker price of gold in US dollars.
Markets look to upcoming Fed meeting
Gold prices will keep an eye on the development of yields in the bond markets. Next week's focus will clearly be on Wednesday's Fed meeting, which market participants hope will give them clues on expectations for the economic recovery and future monetary policy.
I wish all readers a relaxing, albeit stormy, weekend.