Gold shines amid US inflation data
Market report Michael Blumenroth – 11.11.2022
Weekly Market Report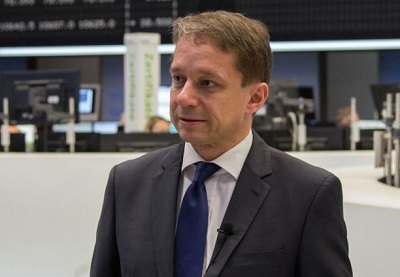 Since the beginning of the year, the publication dates of US consumer price data have given gold investors anxiety. Things were different yesterday, with the US inflation rate for October at a lower level than anticipated. It had dropped from 8.2 per cent in September to 7.7 per cent (expectations had been at 7.9 per cent). Equally notable was the development of the core inflation rate, which saw a sharper-than-expected decline from 6.6 to 6.3 per cent. The US central bankers are likely to feel confirmed by the development in their recently outlined course of a shift to lower key interest rate increases at the upcoming meetings. On the money market, the priced-in probability of a Fed rate hike of only 50 instead of 75 basis points in December was up from 56 to 85 per cent yesterday.
Euro rises significantly
The inflation data triggered strong market movements, with prices across stock indices jumping upward, while US government bond yields dropped across all maturities – more than 0.25 percentage points for two-year maturities. The terminal rate, the peak spot at which the federal fund rate will come to a rest before the Fed starts scaling it back, also declined more than 20 basis points to its current 4.88 per cent. The inflation data also resulted in strong movements on the currency markets. The euro strengthened more than two per cent against the US dollar from around €/US$ 0.9950 to 1.0235 at its peak. Gold in US dollars also gained significantly by more than 2.5 per cent.
Upward trend for gold in US dollars
While gold traded at 1,648 US$ per ounce on Friday last week, it was up to 1,680 by midday on Tuesday. On Tuesday afternoon, prices suddenly jumped above the 1,700 mark – apparently short positions were covered on the futures markets. In addition, the US dollar came under pressure. The precious metal stood its ground above the 1,700 mark for two days, until prices jumped to 1,764 yesterday following the publication of US consumer price data. At just before 8:00 this morning, gold traded at around 1,757 US$ per ounce.
Stronger euro curbs Xetra-Gold gains
For Xetra-Gold, the price rise was restrained by the parallel rise of the euro. From 54.15 € per gram last Friday morning, it withdrew to 53.65 on Tuesday morning due to the stronger euro, and reached its weekly high of 55.40 yesterday. This morning, Xetra-Gold was expected to start trading at around 55.30.
In the coming days, the markets are likely to consolidate somewhat following yesterday's strong movements.
I wish all readers a relaxing weekend and an excellent start to the carnival season. A threefold "Düsseldorf Helau" to the Rhineland.