Gold remains island of calm amid turbulent markets
Market report Michael Blumenroth – 08.10.2021
Weekly Market Report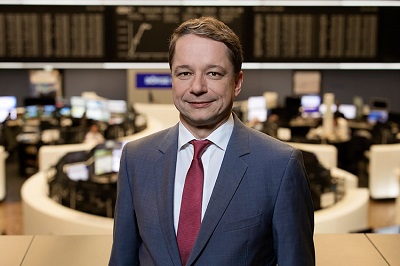 While a number of markets saw extreme price movements over the course of the week, gold stoically kept its eyes on the US$1,750 mark. Particularly pronounced price swings occurred on the futures markets for European natural gas, where the price of the active contract surged from 100 to 120 € per MWh on Tuesday and to 162 on Wednesday. It plummeted to 81 by Thursday morning, only to recover to 100, thus increasing fivefold since the beginning of the year. The natural gas price is relevant as its rise pushes inflation. In addition, displacement effects are possible, as some production companies substitute natural gas for oil, which in turn also causes a rise in oil prices. And finally, expensive natural gas means that consumers – among them the humble author of this report – have less money to spend on other consumer goods.
Do strong US dollar and Treasuries mean headwind for gold?
Since the increase in natural gas prices is hitting the eurozone harder than the US and because the US dollar is generally considered a safe haven, the greenback rose to a 15-month high against the euro – an uncomfortable constellation for gold prices. Yields on US government bonds rose to four-month highs (this morning, ten-year yields were around 1.6 per cent), an additionally price-dampening factor for gold. However, it seems to have benefited from its reputation as a safe haven and hedge against inflation; the above-mentioned factors failed to cause the expected setback.
The week's gold price development in US dollars and euro
Despite the strong US dollar and higher capital market interest rates, gold was able to gain slightly over the course of the week. It initially rose from 1,754 US$ per ounce on Friday last week to 1,770 on Monday afternoon. The week's low was 1,746 on Wednesday, making it an extremely frugal trading range this week compared to other commodities. This morning, the precious metal traded around 1,760.
Xetra-Gold also gained moderately due to the weaker euro, dropping from 48.70 € per gram last Friday to 48.35 on Monday afternoon in regular trading. Yesterday, it rebounded to 49.10 and kicked off trading this morning around 49.00.
Up next: focus on US labour market data
Market participants are eagerly awaiting the US labour market report, up for publication later today. Depending on the outcome, it might cause the Fed to announce a tapering of its bond-purchasing programme in November.
I wish all readers a relaxing golden October weekend..