Gold remains in demand as US inflation hits 13-year high
Market report Michael Blumenroth – 11.06.2021
Weekly Market Report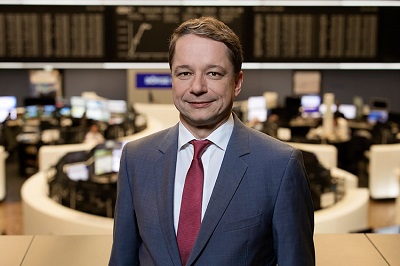 Gold prices had gained US$20 last Friday following the publication of a mixed bag of US labour market data, where fewer new jobs than expected coincided with an increase in wages and salaries above expectations. Although the precious metal kicked off the new week on a positive note, market movement remained subdued until midweek, especially across currency markets, as market players anxiously awaited yesterday's news.
ECB sticks to bond-buying plan
The day, in fact, held two highlights in store. First, the ECB meeting confirmed the low expectations for dramatic changes in monetary policy, with plans to continue its increased pace of bond purchases into the third quarter of 2021. The statements of ECB President Christine Lagarde were characterised by greater optimism concerning the economic outlook for 2021 and 2022, which in turn might cause the ECB to take stock and curb its monetary policy measures come September.
US inflation expectations continue to rise
US inflation, on the other hand, exceeded even the loftiest expectations in May, rising from 4.2 per cent in April to 5.0 per cent, a 13-year high. In an initial reaction, the euro weakened against the US dollar, as did gold. Over the course of the afternoon, US capital market interest rates dropped alongside rising inflation expectations. This resulted in negative real interest rates (capital market interest rates minus inflation expectations) which plummeted to levels even lower than before publication of the data, whereupon the gold price recovered. Market participants are obviously expecting the Fed to regard the extremely high inflation rates as a temporary phenomenon and thus tolerate them. The Fed, therefore, is also likely to maintain a course of expansive monetary policy for some time to come.
Gold rebounds following publication of inflation data
Over the course of this week, the gold price climbed from 1,870 US$ per ounce last Friday morning to 1,903.50 on Tuesday afternoon. The setback immediately after publication of the inflation data took gold back to 1,870; however, it quickly regained the 1,890 mark and traded around 1,900 US$ per ounce this morning.
The price of Xetra-Gold also rose moderately. Within regular trading, it initially advanced from 49.65 € per gram last Friday to a weekly high of 50.25 on Tuesday afternoon. It dropped to 49.45 yesterday, but quickly bounced back and traded around 50.10 € per gram this morning.
Next week, market participants will keep a close eye on the upcoming Fed meeting on Wednesday, in particular on any comments or indications regarding the high inflation.
I wish all our readers a relaxing and sunny weekend.