Gold regains 1,900 US$/ounce mark
Market report Michael Blumenroth – 13.01.2023
Weekly Market Report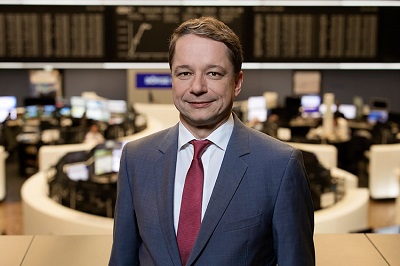 Gold prices in US dollars once again showed their best side. Over the past few days, markets had focused almost exclusively on the week's data highlight, December US consumer price data. In the end, inflation rates dropped the exact average amount forecast by analysts. The annual overall inflation rate receded from 7.1 per cent in November to 6.5 per cent in December, while headline inflation (excluding food and energy price changes) fell from 6.0 to 5.7 per cent.
US dollar on the slide
This development confirmed market players in their conviction that the Fed's next interest rate move on 1 February will likely be a mere 0.25 percentage point increase and the rate hike cycle could end promptly. This, in turn, resulted in declining capital market interest rates in the US, whereupon the US dollar continued to depreciate against the euro, with the DXY index falling to its lowest level since June 2022 – to the benefit of commodities prices, including gold, traded on the world market in US dollars.
US labour market data: wage growth loses steam
While gold traded at 1,838 US$ per ounce on Friday morning last week, it closed the week at 1,866 after the increase in average hourly wages in the US in December remained significantly below expectations. The narrative: this could potentially reduce the likelihood of another inflationary push from the labour market. Until yesterday, gold traded sideways, with a slight upward tendency. After the release of the US consumer price data, gold recaptured the 1,900 mark at 1,901 US$ per ounce. The precious metal traded only slightly lower at 1,899 this morning at 8:00.
Strong euro slows gains for Xetra-Gold
Over the same period, the Xetra-Gold price gained slightly due to the strong euro exchange rate. From 56.20 € per gram last week and then at a weekly high of 56.65 on Friday afternoon, Xetra-Gold had retreated to 55.80 by Wednesday. It should start this morning's trading somewhat firmer at around 56.35.
All eyes remain on central banks
Next week will be off to a slow start due to Martin Luther King Day in the US. Markets will remain focused on central banks' monetary policy. The next central bank meetings in the US, England and for the ECB are scheduled in early February.
I wish all readers a restful weekend.