Gold reaches new record price in euro
Market report Michael Blumenroth – 14.02.2020
Market report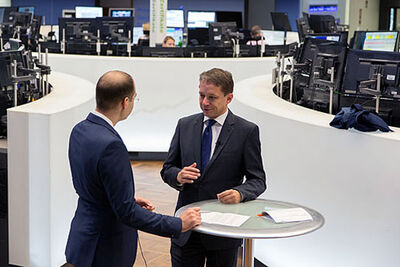 The week has remained under the spell of the coronavirus, but we have seen two notable trends. First, new stock market records drove the German benchmark indices DAX and M-DAX as well as the leading US indices, the Swiss Market Index and several other indices to new all-time highs, despite a sharp increase in the number of people infected with the coronavirus (also attributed to more precise diagnostic methods). The second trend was the pronounced strength of the US dollar against a number of emerging market currencies, i.e. the euro's weakness. The euro receded to its lowest level since May 2017 against the US dollar and a five-year low against the Swiss franc, and it also lost significantly against the pound sterling, the yen and other currencies. A weak euro and commodity and emerging market currencies under pressure usually weaken the gold price. Over the course of the week, however, the precious metal gained in both US dollars and euro and reached a new all-time high of 1,456 €/ounce, largely due to the euro's weakness.
Gold rises US$10 week-on-week
On Friday morning last week, gold traded at approximately 1,565 US$/ounce and has since remained in a narrow trading range between 1,561 $/ounce (last Friday) and 1,578 $/ounce (Thursday afternoon). After a small dip on Tuesday and Wednesday, when new records were set across the stock markets, it received a further boost yesterday due to the rising numbers of people infected with the coronavirus; gold currently trades at 1,575$/ounce.
As the euro progressively weakened, Xetra-Gold saw stronger percentage growth than gold in US dollars. Within regular trading hours, the Xetra-Gold rose from 45.95 €/gram last Friday morning (weekly low 45.80 €/gram on Friday afternoon) to 46.80 €/gram yesterday afternoon. This morning, at the start of trading on Xetra, the price is somewhat lower, around €46.70/gram.
Focus remains on situation in China
The markets will continue to focus on the potential economic effects of the coronavirus, most likely a consistent demand for so-called safe havens.
I wish all our readers a relaxing weekend.