Gold rally thwarted as Treasury yields jump
Market report Michael Blumenroth – 08.01.2021
Weekly Market Report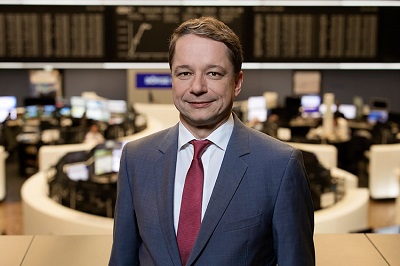 First off, I would like to wish our readers a healthy and fulfilling new year.
Over the last two weeks of 2020, gold prices saw no major activity and meandered between 1,860 and 1,900 US$/ounce.
Following the turn of the year, investors were wide awake when they returned to trading this Monday. Gold opened 2021 at 1,904.50 US$/ounce, roughly US$5 above its closing price of 2020.
Several factors boosted the precious metal through midweek
The gold price was edged up by three distinct developments. Covid-19 continues to tear through the US and Europe, causing investors to park at least part of their funds in safe havens. Secondly, the US dollar continued its decline at the beginning of the year, dropping to its lowest level since April 2018 against both the euro and the sum of the other nine G10 currencies, before showing signs of recovery since yesterday. And finally, the gold price continued to benefit from the generally strong demand for commodities at the beginning of the year. The price of copper, for example, climbed to an eight-year high, and platinum traded at its highest level in four years.
Strong US Treasury yields weigh on gold price
The gold price, however, was slowed on Wednesday by the sharp rise in US government bond yields. Ten-year Treasuries saw a jump from 0.915 per cent on Tuesday morning to 1.09 per cent early today; thirty-year government bonds from 1.66 to 1.87 per cent over the same period. This was due to the fact that US Democrats have taken the US Senate majority in the Georgia runoffs, which in turn significantly increases the likelihood of a further major stimulus package, and that could mean higher inflation rates in the longer term.
After the gold price had rallied from the above-mentioned 1,904.50 US$/ounce to 1,959 US$/ounce on Wednesday morning, it slipped to 1,901 US$/ounce on Wednesday afternoon as a result of the sharp rise in Treasury yields. On Thursday, it rebounded to 1,927 US$/ounce and currently trades at 1,907 US$/ounce, due to further rising US yields and a somewhat firmer US dollar.
A calm start into the new year for Xetra-Gold
The Xetra-Gold price also rose over the course of the week. It had closed 2020 at 49.17 €/gram and kicked off the new year at 50.60 €/gram. After initially rising to a weekly high of 51.20 €/gram on Tuesday afternoon, it dropped to 49.85 €/gram on Wednesday and is expected to start trading today around 50.10 €/gram.
The development of US Treasury yields and the US dollar will continue to influence gold prices in the coming week. Before the week ends, the focus will be on the US labour market data to be published this afternoon.
I wish all readers a quiet and relaxing weekend.