Gold prices somewhat weaker amid geopolitical optimism
Market report Michael Blumenroth – 11.10.2019
Weekly market report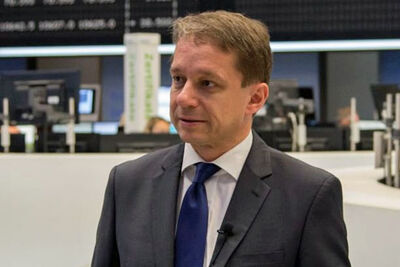 This week, the focus was once again on geopolitics. On the one hand, the scheduled Brexit date is fast approaching and on the other, the US and China are finally back at the negotiating table in an attempt to find a solution to the trade conflict.
The week was off to a rather grim start regarding progress on both issues. British Prime Minister Johnson described a Brexit deal by the end of the month as "essentially impossible" and the US-China trade conflict also seemed on a fast track to escalation, with the US menacing to tighten sanctions while China threatened to leave the Washington talks early.
Safe havens lose their appeal
Until mid-week, safe havens such as government bonds, yen, Swiss francs and gold were in high demand. This changed yesterday afternoon. Following a meeting with Boris Johnson, Irish Prime Minister Varadkar said he saw good chances of a Brexit agreement by 31 October. And Donald Trump took to Twitter to announce that talks with China were going well and his intention to meet the Chinese delegation's negotiator in the White House today.
As a result, yields/market interest rates on government bonds around the world have risen relatively sharply, which in turn means weakening prices for bonds. The other safe havens also gave way.
Gold falls below US$1,500
In US dollars, gold traded around 1,509 $/ounce on Friday morning last week. It fell to a weekly low of 1,487.50 $/ounce on Tuesday morning amid selling activity. With the burgeoning pessimism over Brexit and the trade conflict, gold had climbed to its weekly high of 1,517 $/ounce by Thursday morning, but after the rather positive signals mentioned above, it receded to 1,491 $/ounce. Following the explosion on an Iranian oil tanker this morning, the precious metak rebounded the current 1,500 $/ounce.
Meanwhile, the euro has regained the 1.10 €/US$ mark. Xetra-Gold initially fell slightly from 44.23 €/gram, then climbed to its weekly high of 44.27 €/gram on Thursday morning before falling to 43.60 €/gram yesterday afternoon in light of a firmer euro and resetting gold prices. This morning, Xetra-Gold started trading at around 43.80€/gram.
Focus remains on US, China, Brexit
This afternoon, market participants will remain attentive to any news from the US-China trade talks. The EU and Britain are also continuing to negotiate a possible exit agreement today.
I wish all readers a relaxing golden October weekend.