Gold prices slightly firmer despite headwinds
Market report Michael Blumenroth – 24.02.2023
Weekly Market Report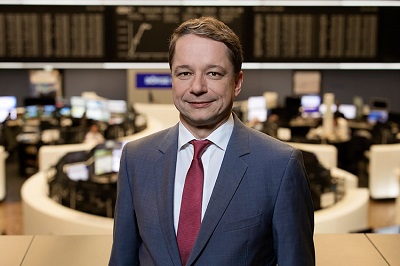 This week was once again dominated by market participants' concerns that the US Federal Reserve in particular would take another big gulp from the interest rate cup. While market players – measured by the prices of contracts on futures exchanges – were still expecting a peak of the interest rate hike cycle in the US at 4.85 per cent on 2 February immediately before the US labour market report for January, we arrived at 5.36 per cent this week, i.e. a respective two additional rate hikes of 0.25 percentage points, which have since been priced into the markets. Expectations of the Fed's first rate cuts have, in the meantime, been pushed back almost entirely from the second half of 2023 to the first half of 2024. "Higher for longer" – that is, "higher interest rates for a longer period" – is the current market motto. Yesterday afternoon, yields on ten-year US Treasuries rose to 3.96 per cent, the highest level since last November. For two-year Treasuries, investors temporarily saw a 4.73 per cent yield yesterday.
Tough competition for gold
This is and remains a tough competitive environment for the precious metal gold, which pays neither interest nor dividends. The fact that the US dollar has continued its rally of the past two weeks and has meanwhile climbed to its highest level since December (as measured by the US dollar index) further complicates matters.
Slight US dollar rise in gold prices
Nevertheless, gold prices displayed a fighting spirit this week. From 1,822 US$ per ounce on Friday morning last week, the precious metal kicked off trading this week – which started in the US with a bank holiday on Monday – at the weekly high of around 1,848. It held up quite well until Wednesday afternoon, before significantly rising yields, especially in the US, raised the heat. From 1,818 yesterday, gold recovered to 1,825 this morning at 8:00.
Weaker euro amplifies Xetra-Gold price increase
The Xetra-Gold price held up better as the euro depreciated against the US dollar over the course of the week. From 55.10 € per gram last week, it appreciated to 55.75 on Wednesday within regular trading. After a setback to 55.20 yesterday, Xetra-Gold was expected to start trading at around 55.40 this morning.
Bond markets are likely to remain dominant. In the coming week, month-end dispositions could move the markets before publication of the eagerly awaited US labour market report for February on Friday.
I wish all readers a happy and sunny weekend.