Gold prices reach two-week high
Market report Michael Blumenroth – 22.01.2021
Weekly market report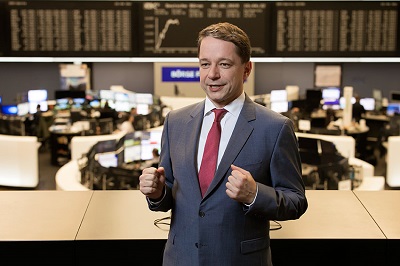 The past week has been favourable for gold, with prices that saw a slight recovery. This development was, however, unrelated to the week's top event, the change of residents in the White House. Rather, it was due to a calming on the US government bond markets which had previously been volatile.
After the prior week's sharp rise in yields on ten- and thirty-year US Treasuries had been contained by reassuring words from Fed Chairman Jerome Powell last week Thursday, they remained largely immobile over the past few days. Generally speaking, the markets were calm after Martin Luther King Day on Monday, while yields in the eurozone rose moderately.
US dollar weakness bolsters gold
The euro thus gained strength against the US dollar after it had hit a six-week low on Monday. The majority of currencies of other industrialised countries and countries that produce and export raw materials also rose against the US dollar. The slowdown in US yields and a slightly weaker US dollar paved the way for a moderate recovery in gold prices, which also benefited from rising inflation expectations.
Week-on-week look at gold in US dollars and euros
After dropping from US$ 1,850 per ounce last Friday morning to 1,805 at the start of trading in Asia on Monday, the gold price recovered to 1,840 that same afternoon. For the reasons mentioned above, it then rose to 1,875 yesterday (Thursday). After profit-taking, the precious metal currently trades at US$ 1,862.
Over the course of the week, the Xetra-Gold price has also made a slight comeback within regular trading hours. Trading at € 49.10 per gram last Friday morning, it receded to 48.50 on the same day, but had recovered to 49.60 yesterday. At the opening of trading today, Xetra-Gold was expected to trade around €49.20.
US news and Covid-19 continue to dominate
In the coming week, the development of yields in the US and the US dollar as well as any news regarding the development of the coronavirus pandemic should keep the markets on their toes.
I wish all readers a relaxing weekend.