Gold prices defy the jumps in yields
Market report Michael Blumenroth – 03.03.2023
Weekly Market Report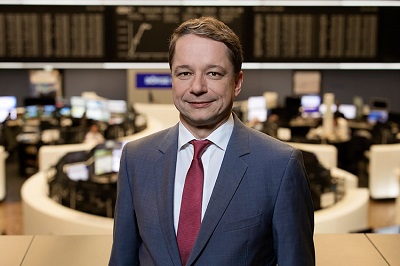 It's like Groundhog Day – market participants have once again been focusing on the bond markets, with capital market interest rates that seemingly only knew one direction until last night: upwards.
Within the Eurozone, February's preliminary inflation data came as a negative surprise, with actual inflation rates across its five largest economies exceeding the respective forecasts. Moreover, for the Eurozone as a whole, the core inflation rate (headline inflation minus the volatile energy and food prices) continued to rise from 5.3 to 5.6 per cent, contrary to analysts' forecasts, marking the highest level since the introduction of the euro. Market players are thus now pricing in further key interest rate hikes by the ECB. At its peak, the futures markets were pricing in a rate peak of around 4.00 per cent for the ECB deposit rate, which currently stands at 2.50 per cent.
US Treasuries at 16-year high
In the US, data is similarly robust, especially on the labour market. Over the course of the week, the markets expected interest rates to peak at 5.50 per cent. Based on the current key interest rate of 4.75 per cent, this would mean three more rate hikes of 0.25 percentage points each. As a result, we saw yields on two-year Treasuries reach 4.94 per cent yesterday, their highest level in 16 years (!). This, in turn, served as a tailwind for the US dollar – an environment generally unfavourable for gold prices.
Gold in US dollars at weekly high this morning
On the bright side, gold prices have proven robust over the course of this week. While trading at 1,825 US$ per ounce on Friday morning last week, gold came under pressure later that day due to the ever-rising US dollar. The weekly low on Tuesday afternoon was at around 1,805, before bargain hunters set out, ensuring that prices quickly rebounded to 1,830 by the afternoon. Despite further headwinds from interest rates and the US dollar, the precious metal hit a one-week high of US$1,845 per ounce this morning and traded at 1,844 at 8:00.
The Xetra-Gold price also gained. From 55.20 € per gram last week and at a weekly low of 54.75 on Tuesday, it was stood at 55.75 yesterday. This morning, Xetra-Gold was expected to start trading slightly higher, at around 55.85.
Bond markets, monetary policy continue to dominate
The bond markets and the expectations regarding the central banks' monetary policy will likely continue to keep the markets under their spell. At the end of next week, publication of potentially market-moving data kicks off with US labour market data.
I wish all readers a happy spring weekend, perhaps combined with a short visit to the Stock Exchange Day in Frankfurt. I will be actively participating, and Xetra-Gold will also be in attendance.