Gold prices consolidate after slide
Market report Michael Blumenroth – 15.01.2021
Weekly Market Report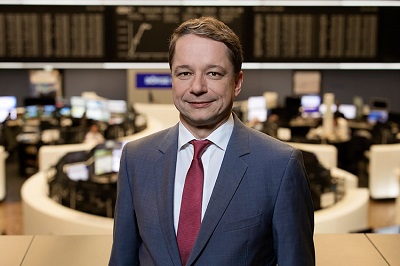 The previous week's trend turned into harsh reality last Friday afternoon. A surge in long-term US Treasury bond yields considerably dampened gold prices and caused selling pressure. The interim recovery of the US dollar as a result of more attractive US yields additionally weighed down gold prices. As a result, gold investments made by hopeful investors at the beginning of the year were liquidated.
What's next for US bond yields?
The rise in yields was caused by the comments of two members of the Fed Open Market Committee discussing the possibility of a slow phase-out of the Fed's massive bond purchases until the end of 2021. As markets had assumed continued monetary support from these bond purchases, which have a dampening effect on yields, investors were caught off-guard. A number of Fed officials made attempts to backpedal throughout the week. Yesterday, Fed Chairman Jerome Powell stated that now was not the time to even think about phasing out bond purchases. As a result, the rise in ten- and thirty-year Treasury yields slowed over the course of the week after they had previously climbed to their highest level since February 2020.
The planned additional US$1.9 trillion US economy stimulus package unveiled yesterday by US President-elect Joe Biden could lead to rising inflation expectations in the medium term, which would, in turn, benefit gold prices as much as a stop to the rise in yields.
Weaker gold price in US dollar and euro week-on-week
After retreating from 1,907 US$/ounce last Friday morning to 1,830 US$/ounce on Friday afternoon and 1,818 US$/ounce on Monday night, the gold price consolidated roughly between 1,860 and 1,840 US$/ounce and currently trades indecisively at around 1,850 US$/ounce.
Xetra-Gold pocketed losses over the course of the week. After 50.10 €/gram last Friday, it dropped to 48.45 €/gram on Monday afternoon but recovered quickly to 49.30 €/gram on Tuesday afternoon thanks to the euro exchange rate, which weakened within regular trading hours. At the opening of trading today, Xetra-Gold is expected to trade around 49.10 €/gram.
Next week's focus will be on the development of US government bond yields and the inauguration of the new US President next Wednesday, of course in addition to the development of the Coronavirus pandemic. In the US, the week be off to a slow start due to a public holiday on Monday.
I wish all readers a restful weekend.