Gold prices briefly touch four-month high
Market report Michael Blumenroth – 21.05.2021
Weekly market report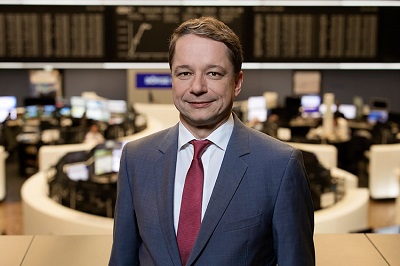 Throughout the week, market participants again mainly focused on the question of whether the significant increases in inflation rates around the globe are a temporary phenomenon or have come to stay. Speaking for a temporary phenomenon would be the fact that the previous year's basis for comparison is extremely low alongside the current shortages of many raw materials and intermediate products, which may ease over time. However, some analysts still expect long-term inflation rates to remain above those of the past few years, particularly if service providers raise their prices as businesses reopen, or if the higher commodity prices can be passed on to the end consumer.
Fed meeting causes brief gold price slump
On Wednesday, it became clear hat gold prices are heavily influenced by central banks' interest rate policy. Published on Wednesday evening, the US Federal Reserve's meeting minutes stated that, in the case of a continued robust economic recovery, the monetary guardians may discuss a plan to curb bond purchases at one of the next meetings. A lot of ifs and maybes – but the mere thought of a less expansionary monetary policy briefly spooked gold investors. As a result, gold prices dropped US$20. More generally speaking, the precious metal retains its status as a hedge against inflation with an accordingly robust demand.
Sizable weekly gain for gold in US dollars and euros
The gold price is considerably higher week on week, up from 1,828 US$ per ounce last Friday morning to 1,890 on Wednesday afternoon, its highest level since 8 January 2021. Following publication of the above-mentioned minutes, it dropped to 1,862 on Wednesday evening but recovered quickly and traded at 1,875 this morning.
The price of Xetra-Gold also gained traction, despite a stronger euro exchange rate against the US dollar, initially rising from 48.60 € per gram last Friday to a weekly high of 49.60 on Wednesday afternoon within regular trading hours. It retreated to 49.25, also due to the firm euro, and traded around 49.30 at the opening of trading this morning.
Market participants currently await the purchasing managers' indices, often indicative of the coming weeks' and months' economic development. The inflation issue is also likely to remain in focus.
I wish all readers a pleasant Whitsun weekend.