Gold price up 12 per cent since start of pandemic
News (Advertising) Arnulf Hinkel, financial journalist – 06.10.2021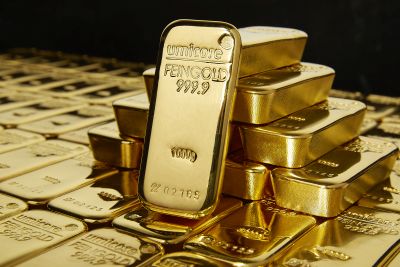 In view of the long-lasting price correction from August 2020 to March 2021 and the subsequent sideways movement of the gold price, some investors might be asking themselves whether the precious metal is actually fulfilling its role as a safe haven and store of value. The answer is a resounding "yes": anyone who added gold to their portfolio at the beginning of the Covid-19 pandemic or already owned it at the time now enjoys a double-digit percentage increase in price. At the end of 2019, gold stood at 43.50 € per gram; today, it trades at 48.76 (as of 6 October 2021).
The gold rally did not start with Covid-19
The 12 per cent price increase is all the more remarkable since gold did not take off from a sideways movement at the beginning of the pandemic. A gold rally had already started at the end of September 2018, driven by geopolitical uncertainties such as concerns about the US/Chinese trade war. At the time, gold was trading at 33 € per gram; by the time Covid-19 was discovered, it was already up by almost 32 per cent.
Hopes for quick global economic recovery slow gold down
When the economic consequences of Covid-19 were still difficult to assess, gold cracked the €55 mark. A strong US dollar, higher interest rates for long-term US bonds and considerations by central banks to phase out their policy of monetary easing have since pushed the gold price back to its current level. It is difficult to foresee how it will develop in the short term. The current counteracting forces: the aforementioned restraining factors on the one hand and the gold price drivers inflation and market uncertainties, such as the impending insolvency of Chinese real estate giants like Evergrande, on the other. The long-term development of the gold price, however, is a different story: Over decades and centuries, the precious metal has repeatedly shown its reliability in fulfilling its function as a store of value.