Gold price surges to 14-month high
Market report Michael Blumenroth – 14.06.2019
Weekly market report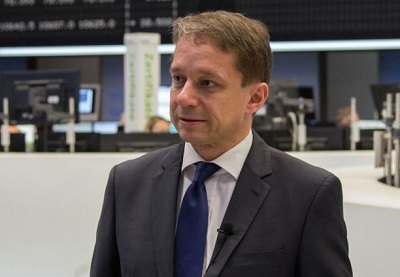 What experts have been expecting occurred this morning: the gold price jumped to a new 14-month high and now stands at a firm 1,358 US$/ounce. This is mainly due to investors' ongoing yearning for safe havens, which in turn also explains why ten-year German government bonds yield minus 0.27 percent, the lowest ever.
In addition to the US-Chinese trade conflict, where any resolution still seems a long way off, a new spectre emerged yesterday. With the suspected attack on two tankers in the Gulf of Oman, fears of a further escalation in the Middle East are growing, especially as the US has directly accused Iran as the culprit – yet another issue with a solution nowhere in sight.
Increasing speculation about US interest rate cuts
Meanwhile, expectations of a potential global interest rate cut by central banks are steadily growing. US markets in particular are pricing in a high chance for rate cuts by the end of 2019, more specifically at least two, and more likely three, which in turn places slight pressure on the external US dollar value.
This is, of course, a comfortable environment for the gold price. The precious metal stood at 1,331 US$/ounce on Thursday morning last week and rose to 1,348 $/ounce on Friday afternoon last week, but then retreated earlier this week after Mexican tariffs were averted for the time being. On Tuesday afternoon, gold reached its low for the week at 1,320 $/ounce. Since then, however, it rebounded and reached 1,342 $/ounce yesterday, and surpassing last Friday's highs, hit 1,358 $/ounce earlier this morning. It has since settled at 1,355 $/ounce.
Xetra-Gold follows in footsteps of gold in US dollars
With considerable gains over the course of the week, Xetra-Gold initially declined from 38.10 €/gram last Thursday to 37.55 €/gram on Tuesday. Since then, however, it has been following the US dollar gold price, reaching a new two-year high of 38.70 €/gram this morning, and currently stands at 38.65 €/gram.
Next week, all eyes will be on the Fed meeting on Wednesday evening in expectation of new interest rate projections. Geopolitical issues such as the US trade conflicts and the situation in the Middle East will also retain their firm grip on the markets.
I wish all readers a relaxing, sunny weekend. Please note that the next report will be published two weeks from today.