Gold price regains its 2021 opening level
News (Advertising) Arnulf Hinkel, financial journalist – 28.05.2021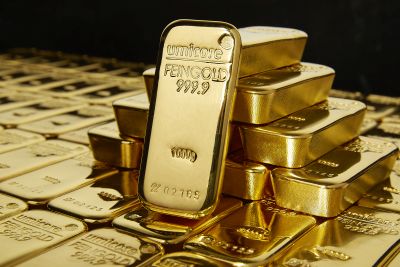 After the gold price saw a four-month high at 1,875 US$ per ounce last week, it surpassed an important mark this week, rising to 1,901.95 US$. Thomas May, an expert for Fibonacci analysis at GodmodeTrader.de, predicts the next, chart-relevant hurdle to be at 1,920 US$ per ounce, at which point the gold price's downward movement from its all-time high of 2,074 on 07 August 2020 would be neutralised. We will have to wait and see how the precious metal actually does perform.
Gold appeal driven by various factors
Many investors have returned to a somewhat bullish attitude when it comes to gold. This is due, in part, to the higher-than-expected inflation rates in Europe and overseas, but also to disappointing US economic data which has led to decreasing yields for US Treasuries. The US dollar also weakened in the face of the threat of inflation and the Fed announcing it is not planning any countermeasures in the near future. Likewise, the weekly Commitment of Traders survey results indicate a significantly more bullish gold futures market. Also, financial market experts, among them Frank Holmes, CEO and Chief Investment Officer of U.S. Global Investors, see signs that institutional investors may be shifting some of their cryptocurrency positions to gold.
Eurozone gold price over 50 € per gram
A weak US dollar supports the gold price, but gold in euros seems to be depreciating as the high-volume futures market settles gold trades in US dollars. This week, the precious metal surpassed the mark of 50 € per gram despite a firmer euro, which also brought the gold price in the eurozone back to its level of early 2021. Just like the Fed, the ECB has no plans to change its monetary policy in view of the inflationary tendencies for the time being, a decision that could continue to support the gold price..