Gold price recovers slightly from nine-month low
Market report Michael Blumenroth – 22.07.2022
Weekly Market Report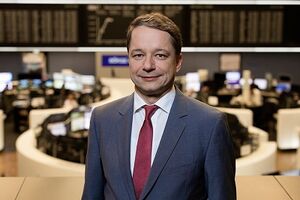 Like many other commodities, gold has again come under pressure this week. Central banks' increasing determination to fight the persistently high inflation rates may have played a role. Even the ECB surprised investors yesterday by ending the era of negative interest rates for the time being. Danish and South African central bankers followed suit with higher-than anticipated rate hikes. The US Federal Reserve is expected to make the next bold interest rate move next week.
Recession fears weigh on commodity prices
As a result, also because the US dollar remained firm, commodities once again faced adversity this week. Copper prices plummeted to new two-year lows, silver lost its lustre, and after a recovery phase, oil prices also struggled. In general, commodities are suffering from rising capital market interest rates amid growing fears of a possible short recession in the US and the eurozone, which would weigh on demand for commodities.
Gold in euro and US dollar
Gold traded at 1,710 US$ per ounce on Friday last week. After rising to a one-week high of 1,723 on Monday, it fell sharply from Wednesday afternoon to a nine-month low of 1,681 at midday yesterday. It recovered significantly over the course of the day to 1,720 and traded at around 1,715 this morning, with no fundamental reasons for yesterday's strong movement – except possibly position liquidations by large investors.
Due to the somewhat firmer euro exchange rate since last week, the Xetra-Gold price weakened slightly during the week. Still trading at 54.80 € per gram last Friday morning, it dropped to 52.85 yesterday at noon, followed by a swift countermovement. This morning, Xetra-Gold traded at around 54.40.
Fed rate hike at next week's meeting?
The US dollar continues to benefit from recession fears and interest rate expectations. Next week, the Fed meeting on Wednesday evening should be the week's highlight.
I wish all readers a relaxing weekend and/or summer break. I will be back in a fortnight.