Gold price in euro at 14-month high
Market report Michael Blumenroth – 19.11.2021
Weekly market report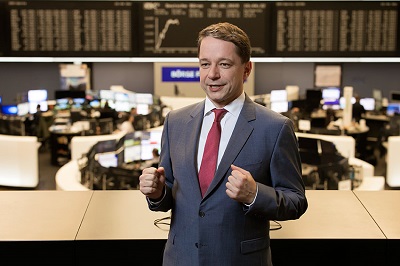 This week, gold prices were under the influence of various factors, with no clear direction. They were supported by inflation expectations, which remained at a high level or even rose, ensuring ongoing demand for gold as an inflation hedge. In a number of countries such as the UK, inflation data once again exceeded the levels previously forecast by analysts. Inflationary pressures are likely to persist in the coming weeks and to keep on supporting gold prices.
Gold defies strong US dollar
On the one hand, gold faced some headwind from the rising expectations for an interest rate hike to be announced by the US Federal Reserve. On the other hand, gold prices were slowed down somewhat by the strength of the US dollar, which rose to its highest level since July 2020 against the euro as well as its highest levels in at least a year against various other currencies and reaching a four-year high against the yen. Nevertheless, gold prices climbed to a five-month high in US dollars and a 14-month high in euros.
Week-on-week, gold in US dollars remained largely stable due to the opposing effects explained above. From 1,856 US$ per ounce last Friday morning, gold saw an intraday drop to its weekly low of 1,845. By Tuesday, the precious metal had recovered to a five-month high of 1,877 but retraced its steps by 25 US$ per ounce due to the increasingly strong US dollar, trading at 1,858 this morning.
Weaker euro boosts Xetra-Gold
The price of Xetra-Gold gained moderately due to the weaker exchange rate of the euro against the US dollar, climbing from 51.85 € per gram at the daily low last Friday to 53.10 on Wednesday afternoon. This morning, it kicked off trading at around 52.65.
The inflation issue is not likely to relent any of its power and will thus continue to support gold prices.
I wish all readers a relaxing weekend. Please note that the next market report will be published three weeks from today.