Gold price in 2023: What analysts expect
News Arnulf Hinkel, Financial Journalist – 06.12.2022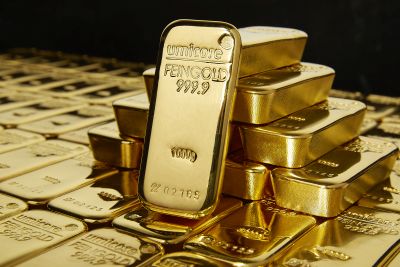 US investors became painfully aware this year that gold functions as a reliable store of value and inflation protection mainly in the long term, since the dollar price of gold did not rise in 2022, but slightly declined. On the first trading day of 2022, the ounce of gold was quoted at US$1,829.42. Today*, it stands at just US$1,798.49. Across almost all other currencies, however, gold appreciated in 2022. In euro per gram, it rose by well over 7 per cent, from €51.24 on 3 January 2022 to 54.87*.
Gold price 2023: inflation and interest rate decisions to remain determinant factors
There is widespread agreement among analysts as to the likely driving or curbing factors for the gold price next year. However, they have different ideas about where the gold price could stand at the end of 2023. The World Bank assumes that US interest rates will continue to rise and sees gold at US$1,700 at the end of 2023. The forecast of the Australia and New Zealand Banking Group is even more pessimistic, predicting US$1,650. The analysts of Fitch and Trading Economics see gold at US$1,600 at the end of 2023, while Société Générale expects only 1,550.
Base rate cuts at the end of 2023 could boost gold price
The analysts of Swiss UBS assume that the US base rates could be slightly lower again towards the end of the coming year and expect a positive gold price development with a target price of US$1,900. Analysts at Commerzbank and Deutsche Bank take a similar view, expecting gold at US$1,800 and 1,900, respectively, at the end of 2023. The economic news service Reuters forecasts a year-end price in 2023 of only $1,750, while the analysts of Netherlands-headquartered ABN Amro share the sentiment of their Swiss colleagues and expect a gold price of US$1,900. As in 2022, the euro gold price development might differ significantly depending on the strength of the US currency, which may well continue in 2023.