Gold price holds its ground
Market report Michael Blumenroth – 27.08.2021
Weekly market report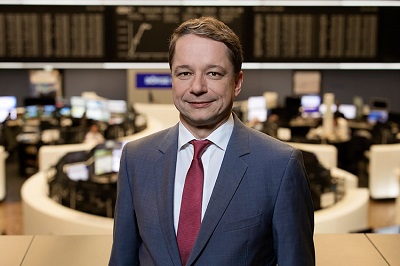 As the trading week draws to a close, market players are focused on today's virtual Jackson Hole Fed Symposium, where attention will turn to a speech by Jerome Powell at 4 p.m. CET. While market participants are hoping for Powell to comment on how long the US monetary watchdogs will continue their current bond-buying programme, it seems likely that he will delay a concrete announcement by avoiding any definitive statement on a possible tightening of monetary policy.
Risk appetite in calm markets
As we are nearing the end of summer, next week kicks off with a public holiday in London followed by a US holiday the following Monday. We typically see a sense of calm spread across the markets around this time of year. This week was no exception, with markets showing some risk appetite. A number of US benchmark stock indices traded at record levels, the supposedly safe haven US dollar weakened somewhat over the course of the week, and in some cases the prices of oil and industrial metals gained significantly. The gold price consolidated at a high level and again peeked above the 1,800 US$ per ounce mark, rising from 1,785 last Friday morning to 1,809 on Tuesday afternoon. After retracing its steps to 1,785 yesterday, it opened trading this morning at 1,802.
A look back at the week for Xetra-Gold
The strengthening euro against the US dollar only slightly slowed down the Xetra-Gold price. Within regular trading, it rose from 49.10 € per gram last Friday to 49.50 on Tuesday and opened trading today around 49.30.
After the Fed symposium and the holiday in London on Monday, the markets are likely to focus on the US labour market report coming up next Friday.
I wish all readers a happy weekend, despite the autumnal weather forecast.