Gold price defies firm US dollar
Market report Michael Blumenroth – 20.08.2021
Weekly market report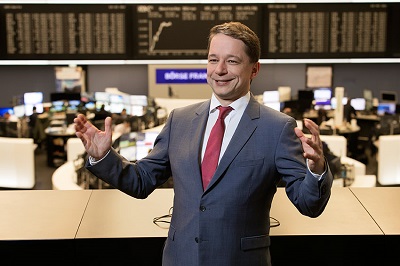 After a relatively calm beginning, the markets saw increasing movement towards the middle of the week. Further rising Covid-19 case numbers due to the delta variant and continuing pandemic-related restrictions across many Asian countries and Oceania dampened the mood, as did the high number of new infections in the US. The minutes of the Fed July meeting, released on Wednesday evening, also weighed on the stock markets. According to the minutes, the majority of Federal Open Market Committee (FOMC) members consider it sensible to reduce bond purchases before the end of the year; they are currently at US$120 billion per month. Less liquidity from the central bank means potentially lower stock market investment volume. The prospect of a tighter monetary policy acted as a tailwind to the US dollar, pushing it to a nine-month high against the euro and the other G10 currencies.
Price slump for other commodities
Gold also benefited from investors seeking safe havens, alongside government bonds, the Swiss franc and the Japanese yen. Impressively, it was able to gain during the course of the week despite the fixed exchange rate of the US dollar. Other commodities such as oil, iron ore and copper depreciated, in some cases significantly.
The gold price rose from 1,755 US$ per ounce last Friday morning to 1,795.50 at noon on Tuesday. Following the Fed minutes' publication, it drew back 1,775 but gained traction shortly after, reaching 1,790 yesterday afternoon. It started trading this morning at 1,785.
Weaker euro boosts Xetra-Gold
The weakening euro against the US dollar caused a proportionally even steeper rise for Xetra-Gold. Within regular trading, it increased from 48.05 € per gram last Friday to 49.25 yesterday afternoon. It is expected to kick off trading today around 49.10.
Market liquidity is expected to remain meagre again next week. The Fed Symposium of central bankers will start on Thursday in Jackson Hole, with analysts keeping close watch for further hints on Fed monetary policy.
I wish all readers a relaxing summer weekend.