Gold price 2022: what analysts expect
News Arnulf Hinkel, financial journalist – 17.11.2021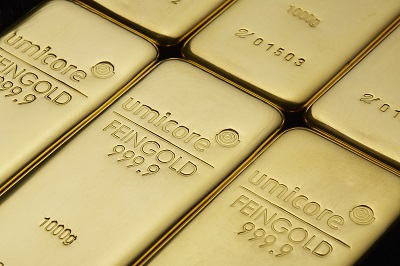 The gold price in euro is currently at an annual high of over €52 per gram, and the dollar price for a troy ounce of gold is also just US$38 (as of 17 November 2021) shy of its value at the beginning of the year. Is this only a short-term development or is the gold price heading back towards its record highs of early August 2020?
Chart analysis indicates end of downward movement for gold
As gold expert and investment strategist Hannes Zipfel recently explained in an article for the German web portal Gold.de, the gold price technical chart is displaying a so-called shoulder-head-shoulder-bottom formation, which is considered a reliable signal for the end of a downward movement. Based on his chart analysis, Zipfel sees a gold price potential of US$2,000 per ounce. Goldman-Sachs analyst Damien Courvalin comes to a similar conclusion, seeing gold at US$2,000 in Q1 2022 and its further development depending on US inflation.
Short-term or long-term development?
This week, the analysts of Société Générale raised their forecast for the gold price in Q1 2022 to US$1,950, but expect a decline in the further course of the year to US$1,700 in Q4 2022. In an article published in the trade magazine Institutional Money, Seasonax chief analyst Dimitri Speck points out the seasonal increase of the gold price from November to February, but also sees positive signals for the further price development in 2022. According to the US precious metals portal Kitco, Mike McGlone, senior commodities analyst at Bloomberg Intelligence, also sees growth potential for the gold price far beyond the seasonal component. As quoted by Kitco News in November 2021, he predicts gold will "steal the show" in 2022 compared to other precious metals such as silver and industrials metals.