Gold performance 2021: investment currency has major influence
News Arnulf Hinkel, financial journalist – 16.12.2021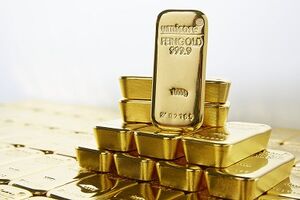 The two most important price indicators for gold worldwide are the London Gold Fixing for the spot price of physical gold, conducted twice a day, and the US forward markets, which dominate the pricing of gold in terms of volume alone. The performance of gold over the course of a year is also strongly influenced by numerous regional factors or those specific to the respective currency area, such as economic performance, debt level, inflation rate, as well as fiscal and financial policy of a country or a currency union such as the EU.
Weak performance in US, China and Russia
According to the World Gold Council's recent "Gold Market Commentary", the gold price in the US was up 2 per cent in November, not least due to the significantly stronger demand for gold ETFs, but year-to-date (2 January to 30 November 2021) the gold price decreased by 4.4 per cent. The precious metal lost even more this year in China at -6.9 per cent. In Russia, at -3.9 per cent, and Canada, at -3.7 per cent, gold performance was also negative in the respective national currency.
Turkey, Japan, Australia and the EU dominate gold performance in 2021
In euro, gold gained 4.9 per cent in November 2021 and 3.9 per cent year-to-date. In Australia, the gold price increased by as much as 8 per cent in November, with its year-to-date performance currently at 4 per cent. In 2021, gold has gained even more in Japanese yen at 5.1 per cent. The gold price development in Turkey, a country currently strained by a strong inflation rate, is probably unparalleled worldwide: in Turkish lira, gold appreciated by 40.8 per cent in November 2021. Year-to-date, the price of gold in Turkey has increased by as much as 70.8 per cent – further proof of its function as a store of value, which is why many investors regard the precious metal as a safe haven in times of high inflation and geopolitical crisis.
Arnulf Hinkel
Financial journalist