Gold investments up 56 per cent in Q3 2023
News Arnulf Hinkel, Financial Journalist – 07.11.2023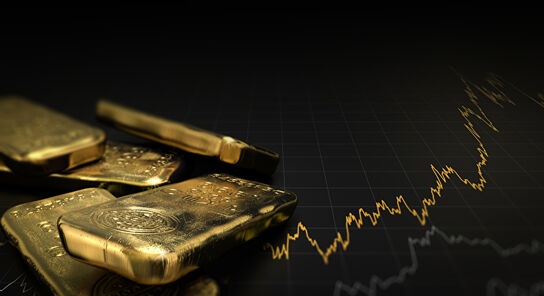 According to the recently published "Gold Demand Trends Q3 2023" by the World Gold Council, investment demand in gold has increased by more than half compared to the same quarter last year, with a total of 157 tonnes of gold purchased by investors. However, this figure is well below the 5-year average of 315 tonnes. By contrast, total demand for gold in Q3 2023 – for jewellery, industrial applications, medicine, research, etc. – was 8 per cent ahead of its five-year average.
Weak jewellery market, continuously strong central bank purchases
While demand for jewellery decreased by 2 per cent compared to the third quarter of 2022 due to the high gold price, purchases by central banks to expand their gold reserves have risen by 14 per cent year-to-date compared to the same period last year and stood strong at 800 tonnes at the end of September. This continued the past two years' trend: while the expansion of gold reserves in 2022 was already at its highest level since 2011 with an increase of 18 per cent, H1 2023 recorded the strongest purchases since the World Gold Council has begun publishing central bank gold purchases.
Gold supply at record high in third quarter of 2023
In line with the high demand for gold, supply also rose. Gold mining reached a record high of 971 tonnes in Q3. However, the production of gold through the recycling of old jewellery and electronic scrap also increased year-on-year. Regarding recycling, the trend of the first half of 2023 continued, albeit at a slightly slower pace: in Q1 2023, gold recycling was up 5 per cent compared to the same period last year, and by as much as 13 per cent in Q2. In Q3, recycling also increased by 8 per cent compared to the same quarter of the previous year. Gold recycling volumes thus saw significantly more growth than mine production in Q3 2023, when the latter only rose by 2 per cent despite its record high in the same quarter.