Gold investments in German portfolios up 57 per cent
News Arnulf Hinkel, Financial Journalist – 20.06.2022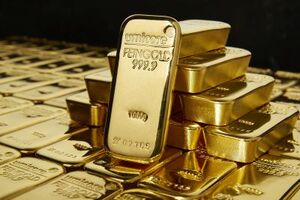 According to a representative survey by renowned German research institute Forsa, conducted from the end of May to the beginning of June 2022, no other asset class has increased as much proportionally as gold in the portfolios of German private investors – from 7 to 11 percent year-on-year. As part of the survey, which is conducted annually on behalf of gold trading company pro aurum, a total of 14 asset classes were considered in terms of portfolio composition: real estate, stocks, bonds, fund shares, certificates, as well as fixed-income and time deposit accounts, in addition to the precious metal.
78 per cent of investors rate gold as sound portfolio addition
The Forsa survey also looked at participants' attitudes towards gold as an investment. The thesis "Gold is a good addition to other financial investments" received the highest approval at 78 per cent since the start of the annual survey in 2011. The claim "Gold is a safe financial investment" also saw its highest approval thus far at 74 per cent. Approval for the statement "Gold is a suitable investment for risk-averse investors", on the other hand, was significantly lower at 63 per cent, yet also higher than ever before.
31 per cent of private investors believe gold offers highest returns
Assuming an investment horizon of at least three years, the German private investors surveyed rated gold as the asset class with the most extensive profit opportunities, closely followed by stocks with 30 per cent. Bonds, meanwhile, are also considered a safe investment but received only 1 per cent approval. Even fixed-term and time deposit accounts were thought to bear better profit opportunities, by 3 per cent of the respondents, in view of the further expected key interest rate increases by the ECB. Profit opportunities for funds were rated much better, with 15 per cent of respondents seeing the greatest return opportunities here – still far from those for gold and stocks..