Gold in US dollars briefly at eleven-month low
Market report Michael Blumenroth – 15.07.2022
Weekly Market Report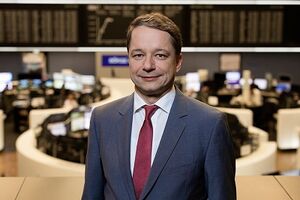 This week, the gold price (in US dollars) was hit by another freezing headwind, while gold in euro was better able to stand its ground. This also points to the main culprit for the gold price's excursion below the 1,700 US$ per ounce mark, which was the further appreciation of the US dollar. It rose against the euro to its highest point since November 2002, to around 0.9952. The lacking "1" in front in the euro/US dollar exchange rate will require some getting used to, and at least this morning, it had recovered to above parity.
Where is interest rate policy headed?
The strength of the US dollar against the euro is currently supported by fears of a European energy crisis due to a potential cutback of natural gas supplies from Russia as well as the different monetary policies of the respective central banks. While the US Fed is expected to raise key interest rates by at least another 0.75 percentage points, if not more, to between 2.25 and 2.50 per cent on 27 July, the ECB is not expected to put the era of negative interest rates to bed until September. Two-year US Treasuries currently yield around 3.10 per cent, while two-year Bunds yield 0.45 per cent. This should make the decision where to invest a no-brainer for many investors.
High inflation bolsters US dollar
Incidentally, the crash of oil prices to their lowest level since mid-March is noteworthy. In the medium term, this should slow down inflation rates somewhat. Currently, however, they remain high, with US rates recording a shocking increase of 9.1 per cent in June. Obviously, this provided further tailwind for the US dollar.
Gold traded at 1,742 US$ per ounce on Friday last week. Since the beginning of the week, it has been heading south and traded at 1,710 immediately following the publication of US inflation data. After an interim recovery back to 1,740, the gold price then plunged to 1,698 yesterday – quite simultaneously with the euro falling below parity against the US dollar. The precious metal in US dollars recovered to 1,715 and traded at around 1,710 this morning at 7:00.
Xetra-Gold: weak euro mitigates weekly losses
The decline of the Xetra-Gold price, on the other hand, was somewhat mitigated by the significantly weaker euro exchange rate within regular trading. While Xetra-Gold traded at 55.15 € per gram last Friday morning, it initially rose to 55.80 early Tuesday due to the weak euro. However, the US dollar drop in gold prices also affected the gold price in euros: Xetra-Gold sank to 54.70. This morning (as of 7:00 this morning) it should trade at a slightly firmer 54.80 € per gram.
Recession fears and interest rate expectations currently continue to speak for a stable US dollar, and gold prices could therefore recover in the medium term. Next week, the markets are likely to focus their attention on Thursday's ECB meeting.
I wish all readers a relaxing weekend before the heat wave.