Gold in demand after Federal Reserve meeting
Market report Michael Blumenroth – 30.07.2021
Weekly Market Report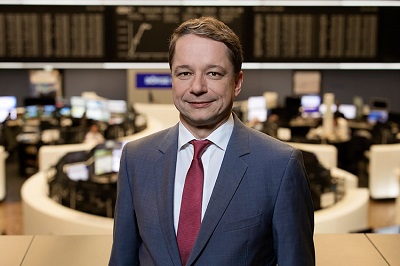 Over the past two weeks, a kind of summer calm has settled across markets, in particular those for currencies and bonds. While there was no fundamental change to the prevailing mood after the Fed meeting, which was the week's anticipated highlight, the markets did seem somewhat revived afterwards.
Fed leaves easy-money policy unchanged
The US monetary guardians did not come up with any surprises. Bond purchases will continue unabated until further notice. A decision on a possible reduction of monthly purchases is not likely until November or December. Due to the surprisingly high inflation rates in the US, some market players had expected the Fed to take more courageous action regarding the gradual scaling back of its expansive monetary policy measures, which in turn would have given the US dollar a tailwind. With no such indications, market participants exited their US dollar positions after the meeting, causing the dollar to weaken, which in turn boosted the gold price – as did the fact that the Fed apparently intends to stick to its expansive monetary policy.
The gold price initially dropped from 1,825 US$ per ounce on Friday morning before last to 1,790 last Friday. Ahead of the Fed meeting this past Wednesday, the gold price recovered to 1,805 and climbed to 1,832 yesterday afternoon following the meeting. Gold now remains firm at around 1,830 US$ per ounce.
More subdued development for gold in euros
The price of Xetra-Gold eased slightly due to the somewhat firmer euro/US dollar exchange rate. Within regular trading, it initially rose from 49.70 € per gram on Friday 16 July to 49.90 last week Tuesday, but retraced its steps to 48.85 on Wednesday afternoon before the Fed meeting. At the opening of trading today, it should be trading around 49.70 € per gram.
Market liquidity is likely to remain at a low level in August. The focus in the coming week will be on the US labour market report, scheduled for publication on Friday at 14:30. I will be back on Friday after next.
I wish all readers a relaxing, sunny weekend and to those of you off on a summer holiday: enjoy your vacation..