Gold caught between rising yields and weaker US dollar
Market report Michael Blumenroth – 05.06.2020
Weekly market report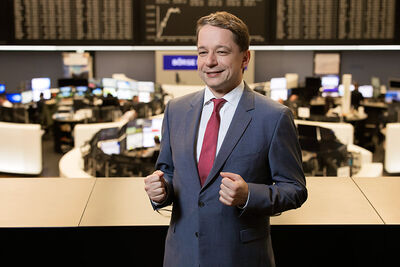 The current week was again marked by a sharp rally across equity markets. The change in market sentiment thus continues, and market participants seem to expect a speedy recovery from the economic consequences of the Covid-19 pandemic. The good mood was additionally fuelled by an economic stimulus package approved by the German government as well as the bond purchases announced yesterday by the ECB; both turned out larger than expected. This, in turn, drove the euro to a three-month high against the US dollar, which also lost value against other currencies and thus further supported the gold price.
Two factors weigh on gold prices
Gold prices were dampened by the aforementioned bullish stock markets, which made the need for safe havens less urgent. In addition, yields/market interest rates on medium to long-term government bonds in the US rose significantly. The higher the safe interest rate, the more difficult it usually becomes for the gold price to succeed.
Week-on-week, gold in US dollars depreciated due to the above mentioned reasons. However, it is holding up quite well compared to other safe havens. A week ago, gold traded at 1,720 $/ounce. On Tuesday, it climbed to a weekly high of 1,745 $/ounce. Due to the bullish stock markets, it retreated to a weekly low of 1,690 $/ounce on Wednesday afternoon. By yesterday (Thursday), the precious metal recovered to 1,720 $/ounce and traded at 1,713 $/ounce this morning.
Xetra-Gold €1 cheaper week-on-week
In light of the outcome of yesterday's ECB meeting, the euro rose to a three-month high of 1.1384 €/US$ this morning. Within regular trading hours, the Xetra-Gold price declined due to the ever stronger euro over the course of the week, from €49.85/gram last Friday morning to €48.25/gram this morning. It currently trades at around €48.50/gram.
This afternoon will see the publication of current US unemployment data. The central question: will the current euphoria on the stock markets last?
I wish all our readers a pleasant weekend.