Gold holding above US$1,500 mark
Market report Michael Blumenroth – 25.10.2019
Weekly market report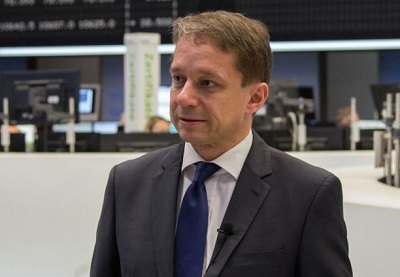 The past week has so far been characterised by relatively calm markets.
With regard to the larger geopolitical issues, the week kicked off on more conciliatory tones from both China and the US, and the ceasefire in Northern Syria has raised hopes that the worst is over for the region. Regarding the UK's trials and tribulations, it seems to be heading towards a soft Brexit, by 31 January 2020 the latest.
Demand for safe havens slows
Although none of these issues have been completely resolved, the upbeat mood caused a rather risk-oriented market. Germany's benchmark index DAX has risen to a new 14-month high. In the US, 80 per cent of companies that have already reported their quarterly figures exceeded analysts' expectations despite the trade conflict. Safe havens, i.e. the Swiss franc and the yen, weakened somewhat over the course of the week, while US government bond yields remained unchanged or slightly higher.
Despite the fact that this actually is a rather difficult environment for the gold price, it rose by roughly one per cent in US dollars week-on-week.
Gold flying high since Tuesday
The precious metal traded around 1,490 $/ounce on Friday morning last week. On Tuesday morning, it receded to a weekly low of 1,481 $/ounce, with speculative long positions reduced, apparently due to the generally more positive sentiment across the markets. The gold price had already regained the 1,490 $/ounce mark in the evening, and yesterday afternoon it was able to exceed 1,500 $/ounce. This morning (Friday) gold climbed to its weekly high of 1,506 $/ounce.
The euro traded between 1.1180 and 1.1093 €/US$ over the course of the week, with a downward trend. This, in turn, benefited Xetra-Gold, which initially receded from 43.00 €/gram last Friday morning to a weekly low of around 42.80 €/gram on Monday and rose to 43.20 €/gram on Wednesday. Following the jump in gold prices, it has continued to rise since noon yesterday and started trading this morning at 43.58 €/gram.
Will the Fed announce further rate cuts?
In the coming week, markets are eagerly awaiting Wednesday's Fed meeting. A further 25 basis point interest rate cut is expected; the outlook as to whether further rate cuts could follow remains to be seen.
I wish all readers a restful and enjoyable golden October weekend before the cold front reaches us.