Gold facing unabating headwinds
Market report Michael Blumenroth – 09.09.2022
Weekly Market Report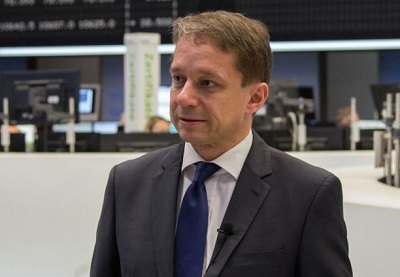 In spite of the adversities gold prices have faced throughout the week, they have held up relatively well. Central banks around the world continue to take robust action against rising or persistently high inflation rates. Yesterday, the ECB joined the ranks of central banks that dared to raise interest rates by 0.75 percentage points. Canada had led the way a day prior, and the US could follow suit on 21 September with a rate hike of the same magnitude.
Weak euro, strong dollar
The markets had anticipated the ECB's interest rate move, which therefore failed to support the euro; it continues to trade at or below parity with the US dollar. Over the course of the week, the Japanese yen plummeted, with other currencies such as the Chinese renminbi and the Indian rupee continuing to depreciate against the US dollar and physical demand for gold in Asia dampening.
The role of capital market interest rates
An even more unpleasant issue for gold prices, however, are capital market interest rates, which continue their upward trajectory. After the ECB meeting, yields on government bonds of eurozone countries in some cases jumped by more than 0.20 percentage points in the two-year range. Yields also went up in the longer-term maturities. In the US, yields on two-year Treasuries have remained doggedly at the 3.50 per cent mark – a fair amount of competition in the race for investment money seeking safe havens.
As a result, gold prices briefly dropped below the 1,700 US$ per ounce mark. Trading at 1,702 early last Friday, gold receded to its weekly low of 1,691.50 on Wednesday afternoon. In the wake of bargain hunters and a temporarily lighter US dollar, the precious metal had climbed to a weekly high of 1,728 by noon yesterday. The significant rise in capital market interest rates in the afternoon temporarily caused prices to drop, while the weaker US dollar this morning gave gold a tailwind. This morning at 7:00, the precious metal traded at around 1,721.
Xetra-Gold stable
The Xetra-Gold price has seen little change due to the slightly firmer euro. From 54.80 € per gram last Friday morning, it traded at a weekly high of 55.80 on Tuesday. This morning, the price of Xetra-Gold stood at around 54.90 just before 7:00.
After the ECB meeting comes next week's Bank of England meeting as well as that of the US Federal Reserve the week after next. The highlight of the coming week should be the US consumer price data.
I wish all readers a quiet and pleasant weekend.