Gold-backed ETFs and ETCs see gains of more than 1,000 tonnes
News (Advertising) Arnulf Hinkel, financial journalist – 14.10.2020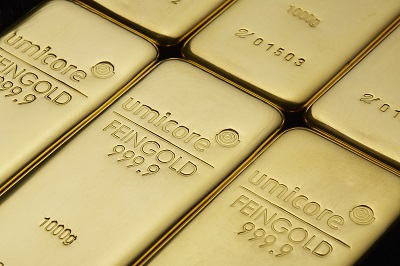 Over the first nine months of 2020, gold-backed ETFs and ETCs recorded inflows of 1,040.7 tonnes worldwide, according to the World Gold Council's latest data. During the same period, only 37.4 tonnes in outflows occurred, leaving net inflows at 1003.3 tonnes of gold – the result of ten consecutive months of net inflows. This is an increase of 23.65 per cent or the current equivalent of US$55.678 billion.
US-based gold funds remain on top, significant recovery in Asia
At 658 tonnes, North American ETFs accounted for the majority of 2020's inflows, followed by Europe at 303.3 tonnes. After a relatively weak August with lower net inflows, demand in September rebounded. Clear signs of a demand recovery in Asia are coming primarily from China, where ETF gold holdings saw the highest increase relative to their overall Gold ETF holdings, with a plus of 17 per cent.
For the year as a whole, UK-based gold funds recorded the highest inflows apart from the US. In addition to five US-based funds, the top ten ETFs/ETCs with the highest growth worldwide in 2020 include two British and one Australian ETF, one French ETC and, with Xetra-Gold, one German ETC.
Higher market volatility expected for fourth quarter
The World Gold Council expects increased market volatility in the remaining months of the year due to various existing risks. In addition to Covid-19, the very difficult Brexit negotiations and the US presidential elections, which may not end on election day, are expressly mentioned. On the other hand, the recovery of the Chinese economy, which is becoming increasingly apparent, is seen as a positive sign, also supported by the sharp rise in gold purchases by consumers. More than 20 per cent of the total demand for physical gold this year has thus far come from China.