Gold ETFs: largest increase in seven years
News Arnulf Hinkel, financial journalist – 12.07.2019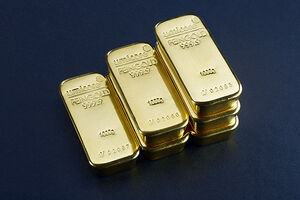 With a plus of 15 per cent in June 2019, assets under management in gold-backed ETFs and ETCs saw the strongest monthly growth in seven years, according to the World Gold Council. This means a continutation of the strong upwards trend of recent months, with Q2/2019 closing with an 11 per cent increase in inflows year-on-year. Given the six-year high for gold in June, this should not surprise anyone; what's far more interesting is the fact that global equity markets are celebrating their own record at the same time: the first half of 2019 was the strongest in 20 years
Central bank signals inspire investors' imagination around the globe
Both the US Federal Reserve and the European Central Bank are continuing to pursue their expansionary course with low to zero interest rates – an end to this policy is currently not in sight. On the one hand, this strategy strengthens investors' confidence that stock markets will remain bullish; on the other hand, it is precisely this knowledge, in conjunction with the numerous geopolitical uncertainties and risks, that drives the demand for gold as a hedge for investors' portfolios. After all, a crisis may lead to slumps in the stock markets rather quickly.
Gold for hedging in Europe and speculation in the US
While US-based gold-backed ETFs are in demand mainly with investors trying to benefit from the momentum of the gold price, European investors primarily favour gold-backed ETFs and ETCs for their hedging abilities. Without a doubt, it is not a coincidence that UK-based funds have seen the most gains in value: of the top five ETFs with the highest inflows, three are of British origin. According to a recent report by the World Gold Council, 75 per cent of this year's global increase in assets under management in gold ETFs came from UK-based funds. It looks like investors are preparing for a no-deal Brexit, which would be much more likely with Boris Johnson as the next prime minister.