Inflows at all-time-high for gold-backed ETFs & ETCs
News (Advertising) Arnulf Hinkel, financial journalist – 12.06.2020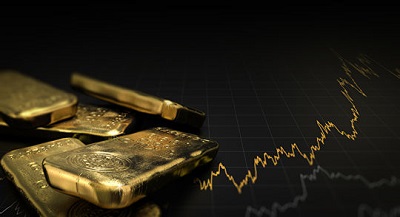 While the number of new Covid-19 infections is decreasing in most regions, the economic impact of the pandemic is becoming increasingly evident. The US is reporting its highest unemployment figures in decades, and "export world champion" Germany is currently experiencing a slump of over 30 per cent in the export of goods. The US-Chinese trade conflict has also been further fuelled by the pandemic. Most central banks' continued low interest rate policy and growing concern about inflationary tendencies have further increased demand for gold as a safe haven and pushed it to new highs.
Within just five months, stronger inflows than in any previous full year
From the start of 2020 to the end of May, gold-backed ETFs and ETCs worldwide increased their gold holdings by 623.3 tonnes, equalling US$33.7 billion. By comparison, the second-highest inflows in a full year date back to 2016, at US$24 billion. This record is the result of unusually high inflows alongside a sharp rise in the price of gold.
New record level of gold holdings in ETFs and ETCs
At 3,510 tonnes, the gold holdings backing gold exchange-traded funds and commodities is higher than ever before. In US dollars, the holdings in US gold ETFs alone have increased by 20.1 per cent year-to-date, and even more so in Chinese gold funds, which saw a 22.9 per cent rise. In Europe, British gold funds experienced by far the highest inflows at 145 tonnes of gold. Icelandic ETFs and French gold ETCs showed the strongest growth in per cent. In US dollars, Iceland increased its assets under management in gold by 93 per cent, and assets in French ETCs recorded an increase by nearly 52 per cent. However, gold holdings managed in ETCs in Ireland (4.9 tonnes) and France (49.6 tonnes) are at a much lower level than in the UK and Germany, which head European holdings in gold funds at 727.3 and 394 tonnes, respectively.