Gold ETFs: 50 per cent higher inflows than previous annual record
News Arnulf Hinkel, financial journalist – 11.09.2020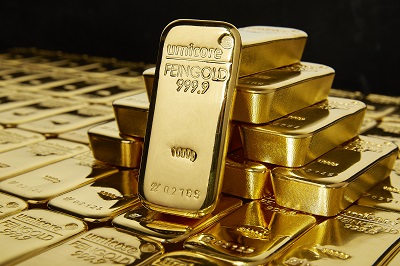 According to the August 2020 figures on the global performance of gold ETFs and ETCs, recently published by the World Gold Council, inflows in 2020 exceeded the previous record from 2009 by almost half. While gold funds grew by 646 tonnes during the financial crisis from January to the end of August, this year's inflow to date has been 937.6 tonnes of gold, an increase of 38 per cent since January 2020 and a current equivalent of almost €50 million (as of 10 September 2020).
Significantly slower growth in August
While inflows in US-based gold ETFs were at 117.6 tonnes in July, growth slowed down noticeably in August with inflows of 40.9 tonnes. However, this proved more than enough for US gold ETFs to defend their leading position globally. European funds saw net outflows for the first time since November 2019, although at a mere 0.9 per cent. This, amongst other things, might be due to the strong euro, which had gained 9 per cent against the US dollar from May to August 2020. The confidence of European investors in a rapid recovery of the economy has of late also increased significantly.
Demand in Asia, on the other hand, recovered noticeably in August with net inflows of 7 tonnes of gold, equalling an increase of 6.5 per cent. The World Gold Council attributes this to the introduction of new gold funds in China and new gold investment opportunities in India, among other things.
Will 2020 continue to be a strong year for gold?
The World Gold Council's analysts expect 2020 to remain a record year for gold. To underpin their sentiment, they referred both to the "golden" performance from January to August, including a 38 per cent growth in value of gold holdings managed in ETFs and ETCs worldwide, and to a shift in policy of the Fed; President Jerome Powell recently announced that the Fed is abandoning its previous strategy of pre-emptively raising key interest rates to cool higher inflation.